Continuous Celebration For Our Hawks
 Wrestling Team Celebrates Double Victory with Pep Rally and Appearance OnIowaLive.
Sunday, Feb. 17, after numerous fire trucks escorted the team into town, fans greeted the wrestlers for a pep rally in Seedorff Gym.
"Weather got in the way of our send-off on Monday, but we made the most of it," senior Jordan Bries said. "The whole celebration was a really awesome experience."
As the celebration began, head coach Jeff Voss shared thoughts and memories with the fans who attended. He also focused specifically on the senior class. "These seniors have been great leaders for us all year," Voss said. "For these guys to come as far as they have in four years is an awesome accomplishment."
Due to the cancellation of senior night, this recognition during the pep rally was important to the senior boys. "The things Voss said about the seniors, and me specifically, is something I will never forget," senior Daniel Woods said.
After the speeches were finished, the team continued celebrating with pop and pizza, but it didn't end there.
OnIowaLive hosted the team Monday, Feb. 18, on their show at Union Station in Cedar Rapids to discuss their accomplishments and success to come. "Being asked to be OnIowaLive again this year was really nice," senior Ryan Phillips said. "It shows the people outside of our community all the hard work we've put into what we achieved."
Others were happy to return to the state tournament with improvement from the previous year. "I remember being on the show last year after placing third in state duals and saying we had some unfinished business," senior Mitchel Mangold said. "I told them we were going to win it, and that's exactly what we did."
Freshman Jadyn Peyton experienced it all for the first time. "The West Delaware community support is amazing," Peyton said. "They filled up the Wells (Fargo Arena)  every day, and I know many watched us OnIowaLive as well. They support us in everything we do."
"
"I love that I was able to make school history with my teammates.""
— Ryan Phillips
Freshman Wyatt Voelker looks forward to wrestling the next three years. "I'm proud with what we brought home, but also ready to improve," he said.
Phillips is proud to be a part of West Delaware's wrestling program. "It doesn't get much better than ending my career with two state titles," Phillips said. "I love that I was able to make school history with my teammates."
About the Writer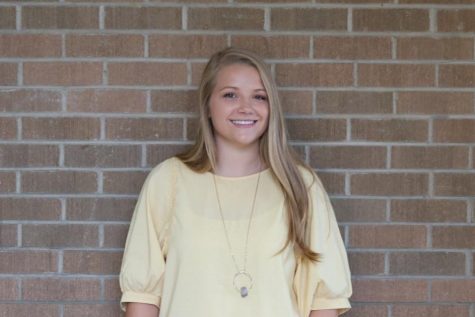 Reagan Dolan, Photo Editor
I am Reagan Dolan and I'm a senior. I am involved in cross country, gymnastics, FFA, FCA, 4-H, and I am a statistician for the wrestling team. My favorite...