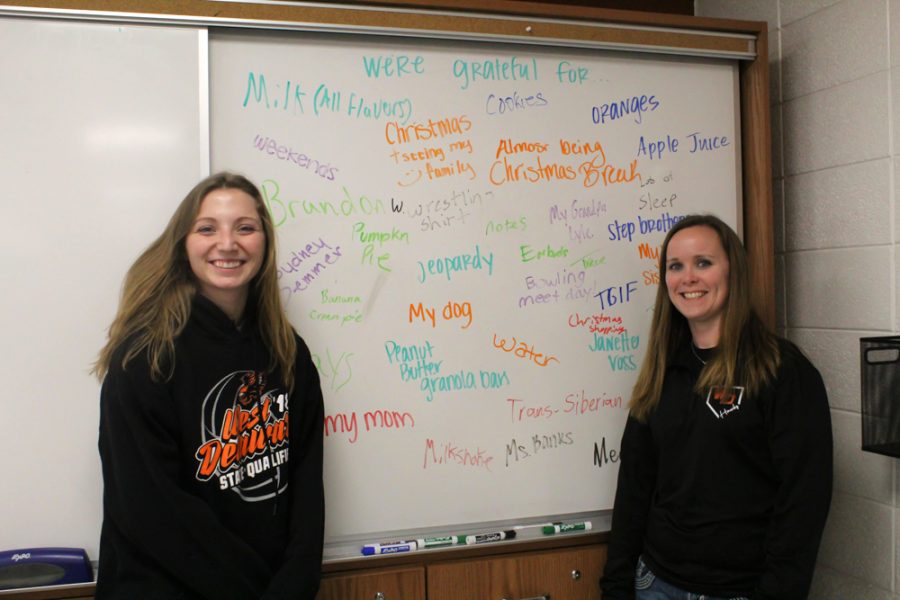 Anna Werner, Social Media Director
December 17, 2019
According to Bravotv.com, 58 percent of Americans said they were "glass half-full" type of people, but teachers Jennie Voss and Melissa Hauschild are trying to up that percentage one class at a time. "Every...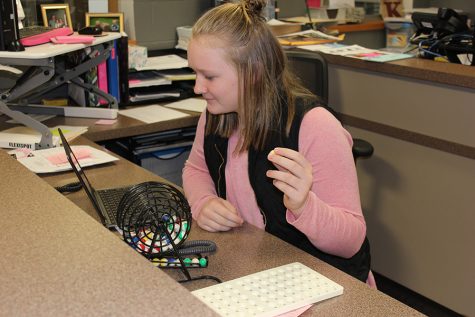 December 16, 2019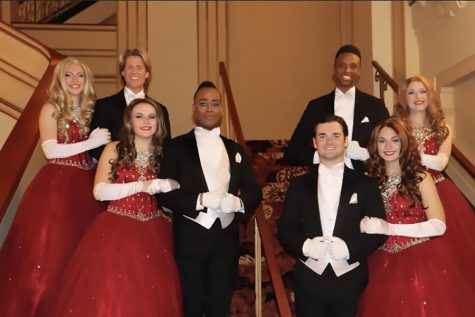 December 13, 2019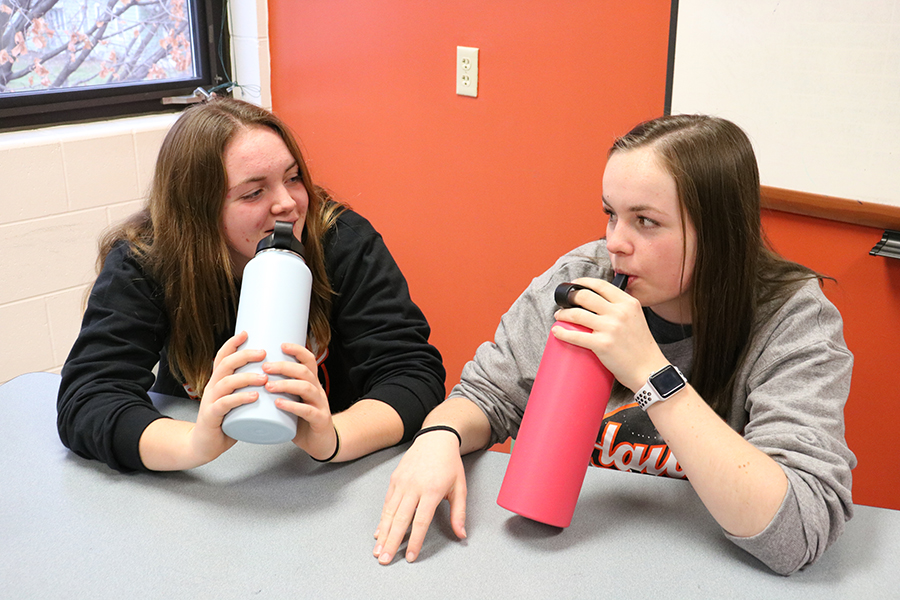 Natalie Kehrli, Contents Editor
December 12, 2019
All it takes is one sip.  Every day students take drinks from each other's water bottles, but one of those quick, convenient sips can bring other unforeseeable problems.  Elaine Gibbs, the high school health associate,...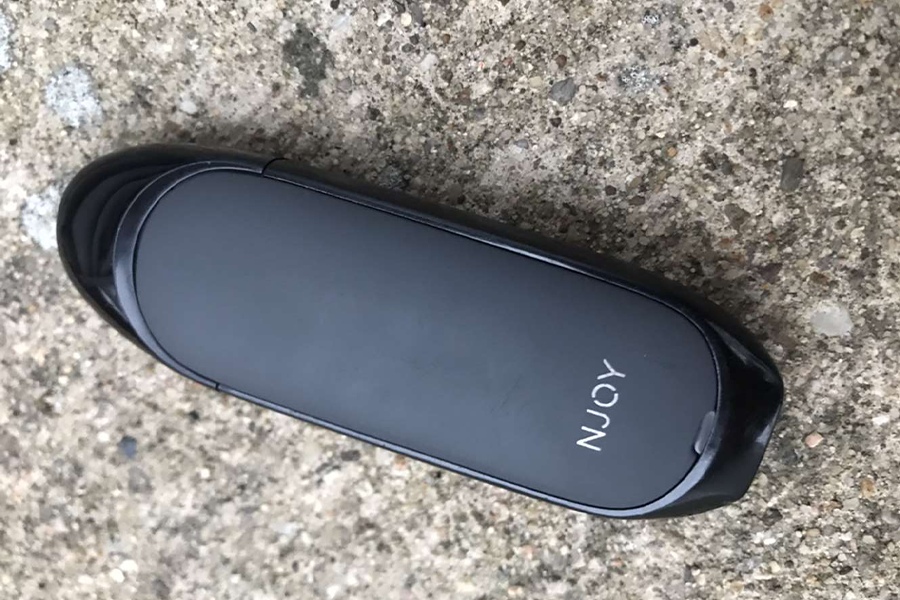 December 4, 2019
"It's just sad, someone who does not have the right information is doing something that can harm their life," said Tim Felderman, high school principal. "It's just sad. You hear of it, teenagers, young adults, (people...
Loading ...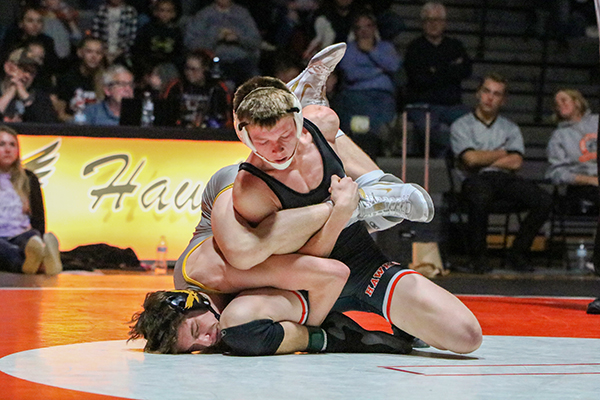 Reagan Dolan, Photo Editor
December 10, 2019
The wrestling team started their season off with a huge victory over nationally-ranked Waverly-Shell Rock on Thursday, Dec. 5. After the Hawk's 2019 season record of 20-2 and their only losses to Waverly-Shell Rock,...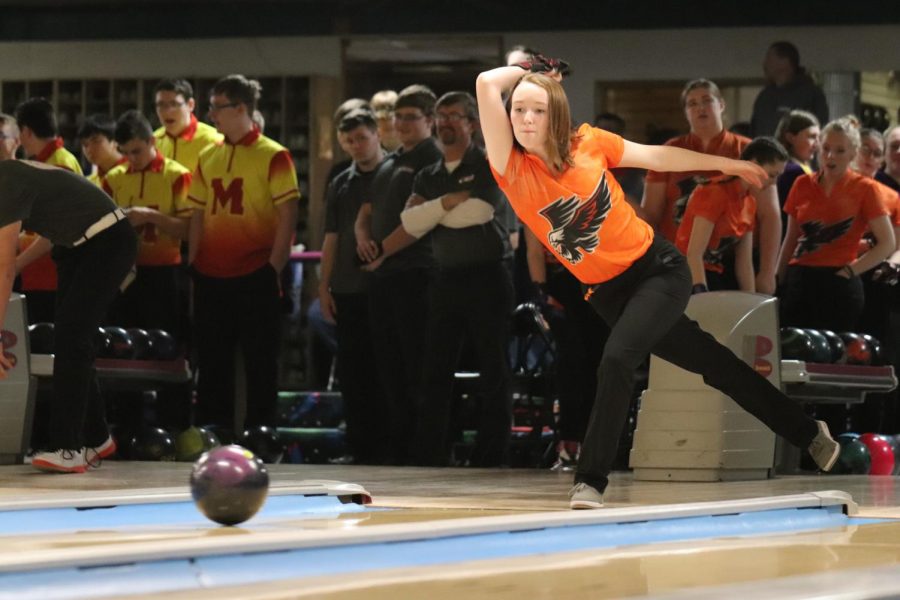 Aleah Heims, Staff
December 9, 2019
The West Delaware Hawks girls bowling team rolled into their first meet on Friday, Dec. 6.  They won the meet, 2,654-1,973. Team captain Hannah Axline (12) finished the night with a 385 series. "We always practice...
Anna Werner
Staff
Hi! My name is Anna Werner, and I am currently a junior. I am involved in the musical, speech, student council, show choir, NHS, and track. I love to bake just about everything under the sun, but my chef-abilities are limited to only pasta and pizza (which conveniently are my two favorite foods!!) I...
Kailee Kaiser
Staff
Hi, I am Kailee Kaiser, and I'm a sophomore. I am only involved in FFA. In my spare time, I am usually on my phone or watching Netflix. I am like any other typical girl I love iced coffee, and I am extremely obsessed with shoes!
Natalie Kehrli
Staff
My name is Natalie Kehrli, and I am a junior. I'm involved in FBLA, student council, speech, musical, back-up band, jazz band, drumline, NHS, and French club. I like to listen to bad music, eat pasta, and watch Netflix. I'm also addicted to red grapes.
Emma Merkes
Contents Editor
I am Emma Merkes, and I am a junior. I am involved in speech, student council, and the music department. In my spare time, I enjoy four-wheeling, playing on my phone, and hanging out with my friends. My greatest fear is feet.