Salt of the Earth
Hang on for a minute...we're trying to find some more stories you might like.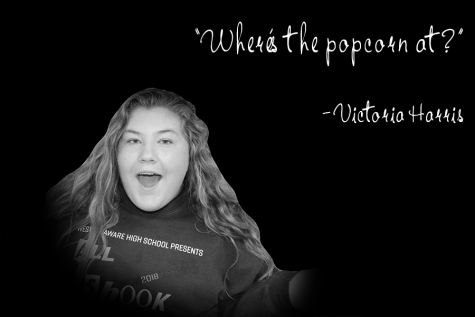 More stories from Victoria Harris
FCA's Fields of Faith Speaker Reminds Attendees to be the Salt of the Earth.
On Wednesday, Oct. 10 at 7 p.m. in the auditorium, adults and students gathered for the Fellowship of Christian Athletes' Fields of Faith.
The night started off with students playing a heads or tails game to win a Bible. Then they listened as some of the FCA leaders each shared their favorite Bible verse.
Miah Winkowitsch (11) said she felt a lot less scared to talk in front of everyone when she prayed with the leaders before the event started.
Afterward, Isabel Barron (12) and Jordan Schuman (10) led two worship songs, "My Redeemer Lives" and "Reckless Love." Madison Shontz (10) said singing the worship song "Reckless Love" was one of her favorite parts of the night. "It reassured me that God will never leave me," Shontz said.
Tate Hadechek, a senior at UNI, shared his testimony of how being a Christian has changed his life.
Aleah Winkowitsch (9) said, "Tate's words impacted me the most when he said, 'we can't be satisfied by the world, only by God.'" Tate explained how if people are satisfied by the world, their soul will always be empty and they will never be fully satisfied.
"
I really liked how powerful the speakers word were"
— Sydney Morris(11)
The main speaker for the night was Coach Dave Daubenmire, founder of Pass the Salt ministry. He spoke about how Christians are to be the salt of the Earth. He reminded people in the crowd that salt preserves, makes people thirsty, and seasons food. Then he related the salt to what Christians are supposed to do: preserve the earth, make people thirsty for the word, and be the seasoning of good things on Earth.
Toward the end of the sermon, Daubenmire had all the leaders hand out little packets of salt as a reminder for the participants to be the salt of the world. "I put the packet of salt in my phone case so I see it every day and am reminded to be the salt," Shontz said.

About the Contributor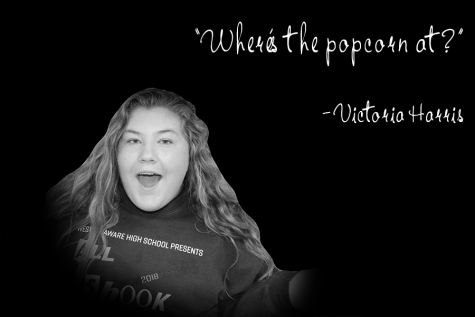 Victoria Harris, Staff
I am Victoria Harris, and I am a junior.  I am involved in speech and track. I am the boys' basketball manager and on the crew for the musical. I love...