Earth Day
West Delaware Students Take Charge to Improve The World
Every year people take one day to celebrate the planet they live on: Earth Day. The global holiday, known as Earth Day, celebrates the Earth and promotes environmental protection.
Many inventions and new solutions are made every day to help preserve resources.
Freshman Brady Moulds and his family save energy by using solar panels. Moulds says they have 42 panels located on their roof, which eliminates their electric bill. "It's a helpful way to preserve energy," Moulds said. "Plus, the government helps with the cost of the panels."
Others help the Earth by doing small acts like reusing water bottles. Jared Voss (9) said, "We have a bunch of glass 'Voss' bottles and reuse them all the time. We never have to buy plastic water bottles, and they're easy to take on the go."
Sophomore Kinley Kolbet and her family grow fresh produce. "My family and I don't buy vegetables when we have our garden growing," Kolbet said. "It's also a hobby we do as a family, and it's nice to know you're part of helping the Earth."
"
Everything we do can either help or hurt Earth."
— Kinley Kolbet (10)
West Delaware helps save resources by providing water bottle fountains to promote water bottle usage and save water. "I love the newer water fountains," junior Tehya Demmer said. "It makes filling up water bottles more convenient because the fountains are all over the school."
Although many students reduce, reuse and recycle, others pollute the world. "To me, taking care of our Earth is very important because it is our only home," Voss said.
Kolbet believes ocean pollution is a big issue. "People all over the world pollute the ocean, which is home to a lot of animals," Kolbet said. "We should avoid throwing our trash where it shouldn't go."
Moulds appreciates the new inventions being made to help the Earth, not hurt it. "Electric cars are becoming a new thing, and the amount of gas they preserve helps a lot," Moulds said.
Choices are made every day that affect the Earth. "I think it's important to think about our world when making decisions," Kolbet said.
About the Writer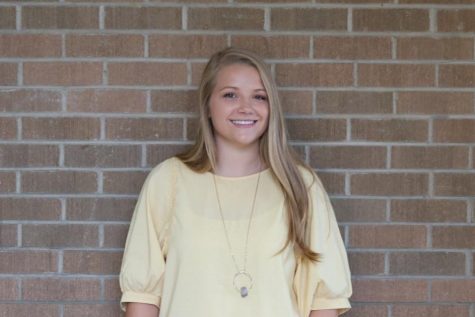 Reagan Dolan, Photo Editor
I am Reagan Dolan and I'm a senior. I am involved in cross country, gymnastics, FFA, FCA, 4-H, and I am a statistician for the wrestling team. My favorite...