Early Morning Risers: Softball Players Wake Up Early to Get Better
Hang on for a minute...we're trying to find some more stories you might like.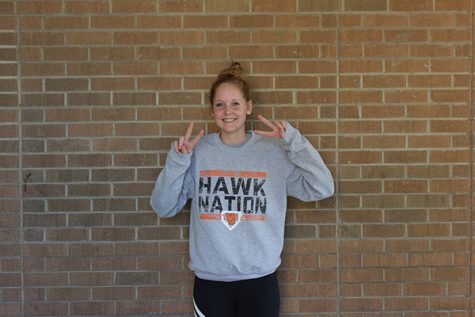 More stories from Claire Demmer
Eight pitchers and eight catchers have been waking up at 6:30 a.m. every Monday, Tuesday, and Thursday. They head to the upper gym, hoping to achieve their goals for this summer.
At the beginning of November, the pitchers and catchers write down goals they want to achieve. They write an off-season and in-season goal and hope their early mornings pays off when the season arrives.
"My goals are to improve my throw down time and get better at blocking low pitches," catcher Heather Heims (9) said. "As a freshman, I want to play varsity, and I need to focus on practicing and working hard in the mornings to earn a varsity spot."
Throughout the whole off-season, catchers focus on blocking, framing and getting their feet switched for a fast throw down.
November to December, pitchers focus on improving mechanics, increasing power, and gaining speed. Pitchers improve those skills by doing a push up into a pitch, burpees, jumping rope and various other drills.
"Varsity head coach, Tiffany Rave, always tells us she doesn't care if the ball hits the ceiling as long as we are throwing it as hard as we can," varsity pitcher Emily Klostermann (11) said.
January through May pitchers and catchers do various workouts to gain control by pitching to batters and hitting different spots.
"We focus on different movement pitches. We pretend there is a batter standing there, and we create situations for each batter," Klostermann said.
After two months of training Rave is excited about the girls' dedication in the off-season.
"We have focused a lot on speed and mechanics and the girls are starting to see some huge improvements," Rave said. "The competitive atmosphere has been great, and I can't wait to see what they accomplish in the next five months and this upcoming season."
About the Writer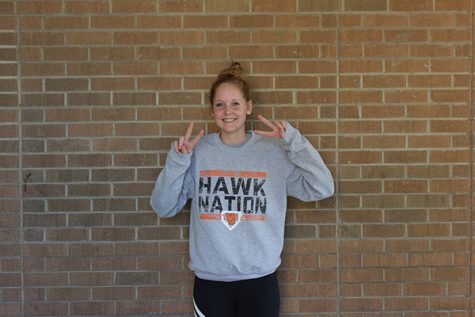 Claire Demmer, Staff
I am Claire Demmer and I am a junior. I am involved in softball and volleyball. You can find me usually laughing at my own jokes and playing with my cats.