West Delaware Welders Win Big
Hang on for a minute...we're trying to find some more stories you might like.
The West Delaware Welders competed in two welding competitions in April, earning two first-place awards and one-second place award.
On April 12, Bo Juran (12) and Codee Chambers (11) competed at the Local 33 Welding Competition in Des Moines. They competed against 80 welders, and Juran won the Torch Cutting event of the welding competition. Juran received a torch set valued at $300.
"It was surprising," Juran said. "I had a feeling I did well but was a little surprised to see that I won."
On April 19, Juran and Jeff Ilgen (12) competed in Cedar Rapids at the Kirkwood Welding Competition. Juran placed first in the competition and Ilgen placed second.
"I didn't have a good feeling about my welds after I finished them," Ilgen said. "I was excited that I placed second."
For the second time in 14 years of competing in this tournament, the West Delaware welders received both first and second place. Juran won a welder valued at $600 and Ilgen won a Miller helmet valued at $250.
This is the 10th year in a row that West Delaware has placed in the top three, and the sixth time West Delaware has placed in first.
"This was a pivotal year," Seth Harms, welding instructor, said. "Winning a prize 10 years in a row was my goal, and we hit it. Now it is time to reset the bar and reach farther. I am always so impressed about how these boys handle themselves outside of these walls. I am very proud to be a Hawk!"

About the Contributor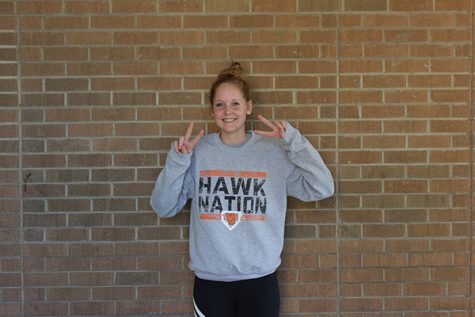 Claire Demmer, Staff
I am Claire Demmer and I am a junior. I am involved in softball and volleyball. You can find me usually laughing at my own jokes and playing with my cats.