Emily Ronnebaum Pursues her Passion
What started as an interest in drawing Scooby-Doo has turned into a passion.
The first time in ten years Junior Emily Ronnebaum recently won first place and the Student Choice Award at the WaMaC Art Show.
Ronnebaum spent three to six hours a day for two and a half weeks on her colored pencil Indian drawing. The realistic image catches people's eyes with its vibrant colors and defensive pose.
"When I got Student Choice, my friends and I were freaking out," Ronnebaum said. "I was hoping for just first place, but when I got the (Student Choice) award, I was ecstatic. Everyone was very proud of me."
Art is Ronnebaum's stress reliever.
"My purpose of art is to inspire other people to work hard on doing something they love," Ronnebaum said.
Ronnebaum plans to pursue her passion studying interior design at the Iowa State University after her senior year. "It would be very cool if I designed someone's home and my artwork would be in their home forever."
About the Contributor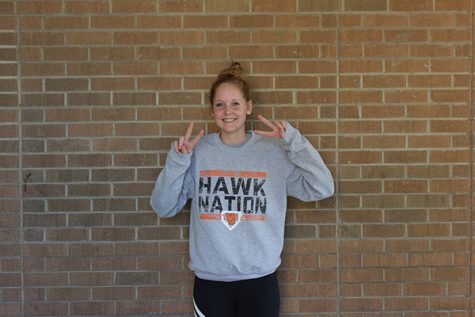 Claire Demmer, Staff
I am Claire Demmer and I am a junior. I am involved in softball and volleyball. You can find me usually laughing at my own jokes and playing with my cats.