West Delaware Students are Exploring Options Besides College
Students at West Delaware are exploring more options than college for their life after high school.
Sam Loecke (12) received an Air Force ROTC (Reserve Officer Training Corps) scholarship. Loecke said he would not have considered the military if he didn't receive a scholarship.
Loecke plans to attend the University of Iowa or Iowa State University and major in Electrical Engineering while going through the Air Force ROTC. "I was really excited when I found out I got the scholarship," Loecke said.
Elijah Heims (12) signed in to the Navy on Sept. 10. He is on a four-year contract with a 24-month extension.
Recruiters from every branch want young people to explore all their options before making any career decisions.
James Johnson, a National Guard recruiter, said people need to address their concerns and fears first.
"Most people have what I call the 'fear of the unknown,' or they are scared of what might happen to them," Johnson said. "They don't know what to expect, and it scares them."
In order to help people through this common fear, Johnson said that he lays out a basic schedule of their life for the next four years. He helps them to see how their day-to-day life would look.
James Collins, a Navy recruiter, said that people need to find a hobby they are passionate about and find a job that relates to their passion.
"
When you join the military it's not just you. It's your family joining too."
— James Johnson
Then, they should talk to different branches of the military and see what jobs they have available. Most of the time, they have a job that correlates with their passion he said.
Johnson and Collins said that most people are stuck with their college blinders on and don't explore any other options besides college after high school. It isn't until they finish part of college when they realize that they want to pursue a different path.
"The military is not for everybody," Johnson said. "But it is for most if they are willing to explore the option."
Leave a Comment
About the Contributor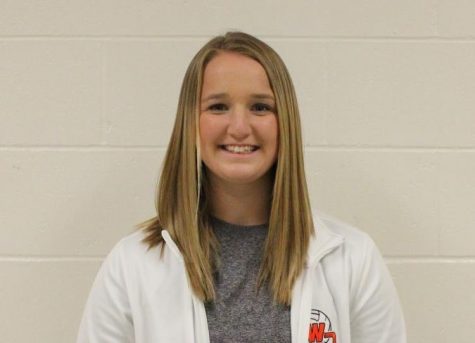 Aleah Heims, Staff
Hey there! I am Aleah Heims, and I am a senior. I am an Editor for The Inklings and our yearbook. I am involved in volleyball, speech, show choir, student...