Beating the Language Barrier
How a Spanish Speaking Student Survives in an English Speaking School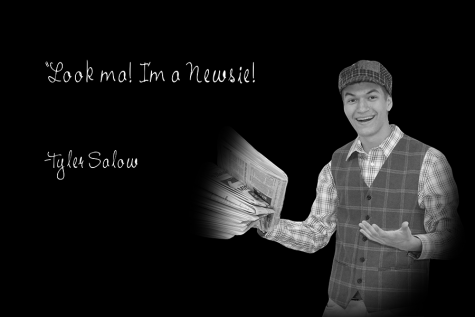 More stories from Tyler Salow
When someone moves, oftentimes they stress about where they're going to sleep, how they're going to keep in contact with their family, or if they'll ever see their friends again.
For sophomore María Fernanda Ávila Duarte, an even bigger reality hit: how was she going to be understood?
For the past 16 years, Duarte lived in Spanish speaking Campeche, one of the 31 states that form the United Mexican States. When her father started packing his bags for a new job in America, she and her sister Pauline followed suit.
"At first, changing countries to study and to live gave me a feeling of hopeful anticipation," Duarte said. "But as time passes, there have been moments when I feel homesick, missing my family, friends, or even food!"
When she arrived in America in August, the reality hit her; she would be attending an English speaking school and, even worse, had not yet learned English.  She found the situation to be difficult, but not impossible, taking it as "a personal challenge."
Duarte has learned certain ways to teach herself America's national language. "I go to social get-togethers, (attend) school meetings, and join extracurriculars like band. I try to learn a new word every day."
When Duarte doesn't know what to say, she finds another way. "I try to do everything I can to make myself understood, like using gestures and words I have learned so far."
Whenever she can't figure out what to say, she turns to someone like senior Olivia Neuzil, who has taken Spanish IV and is looking to pursue bilingual jobs in the future.
"Sometimes it's really confusing (to go between English and Spanish), but it's a fun challenge," Neuzil said.
Duarte cannot thank these students enough. "It's a big help. I believe without these people, it wouldn't be easy for me to learn English or to get answers to questions."
While some teachers have the luxury of having a student who speaks both fluent English and Spanish to help Duarte in class, others do not and have found other means of communication. "During marching band, I turned to students like Olivia (Neuzil) to translate for me," said band director Mark Philgreen. "Once Concert Band starts, I'm going to start depending on Google Translate!"
Even though she struggles with the language, Duarte is happy to be in America. "I love America. I love the culture, traditions, and the incredible people. It's changed me a lot and I like it."
Leave a Comment
About the Contributor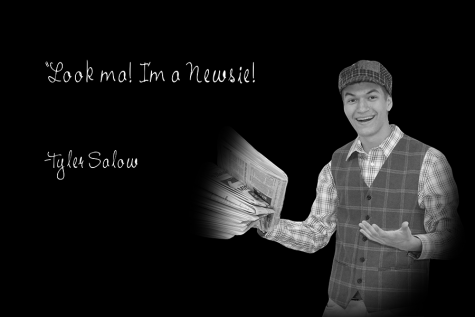 Tyler Salow, Web Master
I am Tyler Salow and I am a Senior. I'm also the Webmaster of the Inklings, and no, that does not mean I am a spider. I am also involved in anything that...