Glick's Passion in the Kitchen
Hang on for a minute...we're trying to find some more stories you might like.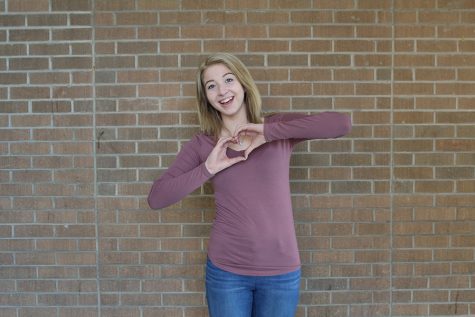 More stories from Kennedi Rogers
From the time he was three, junior Ethan Glick has loved baking and has been exploring his talent in the kitchen.
"I can't recall a specific time I really started to love baking," Glick said. "My grandma got me started when I was really young. As I got older, she let me take over more and more."
Glick doesn't necessarily come up with his own recipes. He tweaks
existing ones to fit his tastes. "I crushed up Snickers candy bars and put them in my brownie mix one time to make them more than just your regular old brownies," Glick said.
The best dessert Glick made would be his cheesecake. "I feel like so many people think it's really complicated to make," Glick said. "Making cheesecake has always been easy for me."
Occasionally his cheesecake will get cracks across the top, which some people consider a flaw. Glick, however, finds that the cracks add character and make his cheesecake more artsy and unique.
"
I want to be a pastry chef and someday open my own pastry shop so I can make and share all of my different baked goods."
— Ethan Glick (11)
Glick uses his personal Instagram account to post pictures of his creations and share his passion with the world.
Despite all the success Glick has in the kitchen, sometimes his creations don't quite go the way he hopes.
"One time I made a pound cake that was very undercooked. I was too lazy to throw it away after it was done, so I left it on the counter," said Glick. His aunt later came into the kitchen to try a piece. She told him it was really good and that she loved the cream center. "I didn't have the heart to tell her it was raw dough until two weeks later," Glick said. "I felt really bad."
Glick plans on attending a culinary school in the state of New York where he hopes to gain two associates degrees, one in baking and pastry goods as well as one in culinary arts.
"I want to be a pastry chef and someday open my own pastry shop so I can make and share all of my different baked goods," Glick said. "My mom has been so supportive through everything."
About the Writer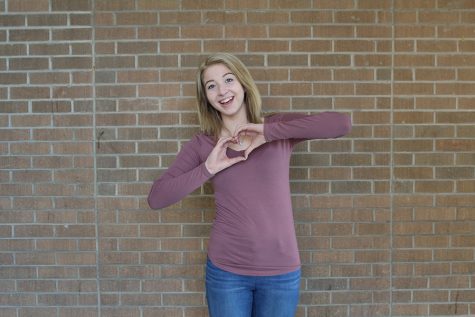 Kennedi Rogers, Staff
My name is Kennedi Rogers and I am a senior. I'm involved with bowling, dance and very involved in the music program. Most of the time you'll see me in the hallway between classes either chatting away like there's no tomorrow, or completely spaced out in my own little world. I absolutely love coffee, just...