One Day, One Hundred Memories
The Class of 2018 Participates in Senior Service Day
Hang on for a minute...we're trying to find some more stories you might like.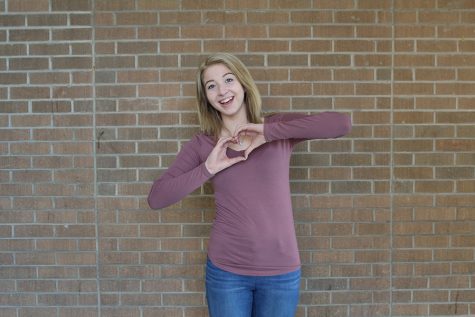 More stories from Kennedi Rogers
Senior Service Day is a big deal.
For many seniors, May 2 is a day they won't soon forget.
Principal Tim Felderman said, "It's an extremely important part of West Delaware because it helps develop the relationships between our school and the community. It's a way for us to give back to the community, instead of always asking for resources."
Senior Service Day has been apart of the community for ten or 11 years now and will continue to be apart of the school.
Taking part in cleaning up the pool and Tirrill Park, senior Sydney McGraw likes how the school got students involved in the community.
Despite all the hard work she put into cleaning the park and pool, McGraw had a ton of fun with her friends.
"During our break, all of my friends and I started a water fight. It was so fun throwing water at each other and getting water thrown at you!" McGraw said.
"
During our break, all of my friends and I started a water fight. It was so fun throwing water at each other and getting water thrown at you!"
— Sydney McGraw (12)
Senior Justin Miester took part in singing at the Good Neighbor Home.
Miester felt really good knowing that he was able to take part in performing and making those at the Good Neighbor Home happy. "It allowed me to practice my singing and let people besides myself enjoy what I love to do," Miester said.
Senior Ryan Fangmann signed up to mulch around the trees at Beckman Complex. He also planted a new tree there.
"It was cool to be able to plant the tree," Fangmann said. "Now I can go back years from now and know that I did something to better the community."
Senior Ethan Uhrig signed up to go to the Water Treatment Plant and Tree Nursery and ended up with a story he couldn't forget.
"There was a cottonwood tree that was in the rows of trees at the nursery, and it wasn't supposed to be there," Uhrig said. "Bryce (Wessels) and I tried to pull it out, but we were really struggling to get it."
After some struggling, the city worker that was with their group came over, moved the tree around a little bit and without a single problem he pulled the tree out.
Signing up to plant trees and flowers, senior Emily La Rosa loves gardening and doesn't mind getting dirty.
"Maxwell Weber and I were cleaning out the dry run at Baum Park and found a half-submerged pager, an ancient artifact, predating even the flip phone," La Rosa said.
La Rosa feels great about planting the trees and flowers. "Being able to look at those trees now, as well as in two, three or even 15 years and knowing that I planted them feels great," La Rosa said.
Many of the seniors who took part in Senior Service Day feel great about what they did and the memories made.
"I love the memories that I made with all my friends on that day," McGraw said. "I will never forget it."

About the Contributors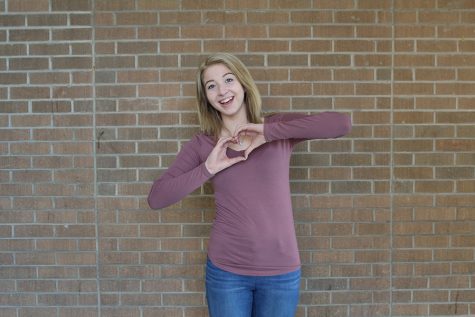 Kennedi Rogers, Staff
My name is Kennedi Rogers and I am a senior. I'm involved with bowling, dance and very involved in the music program. Most of the time you'll see me...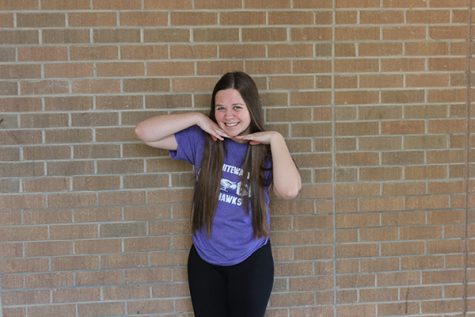 Andrea Salow, Contents Editor
I am Andrea Salow, and I am a senior. I am involved in bowling, show choir, choir, FBLA, speech, NHS, musical, play, and WDCVC. My addictions include pasta...