Fighting Until the End
Volleyball Girls Finish as State Runner-Ups
 With a strong mindset going into the class 4A state volleyball championship, the Hawk volleyball team (30-12) battled the Xavier Saints (26-6) at the Alliant Energy PowerHouse on Thursday, Nov. 5.
Coach Brett Mather thought the team's mental and physical strengths are what brought them to the championship game
"We kept competing every match," Mather said. "I thought we had a great mindset going into each set."
The championship game ended with Xavier on top, 25-19, 25-18, 25-18. 
Mather thinks the height of eight of the Xavier girls, ranging from 5'10" to 6'5", was a big part of their loss. Mather said not taking advantage of Xavier's weaker back row was also a downside. 
Earlier in the week on Nov. 2, West Delaware beat the Glenwood Rams, 25-17, 26-24, 25-20, 25-22, 16-14, going 3-2 in matches. 
Setting a school record for digs in a match, Ella Koloc (11) achieved 36 digs against Glenwood. In the same match, Carlee Smith (11) also set a school record with 61 assists in a match. 
Later in the week, West Delaware beat the Gilbert Tigers,  25-19, 25-13, 25-16, on Wednesday, Nov. 4. West Delaware then moved on to the championship game.
With 16 kills, senior Ava Hauser made up most of the team kills. The team accomplished a total of 44 kills against Gilbert. 
It had been a dream of Ella Koloc (11) to make it to the state championship. S
he thinks highly of the team and how far they have gotten. 
"It was an amazing feeling," Koloc said. "I couldn't have been more happy than to make it this far with these girls." 
Hauser thought it was heartbreaking how the team lost but happy of all the great memories. 
"This team worked hard and achieved lots," Hauser said. "I know they will do great things in the coming years."
About the Writer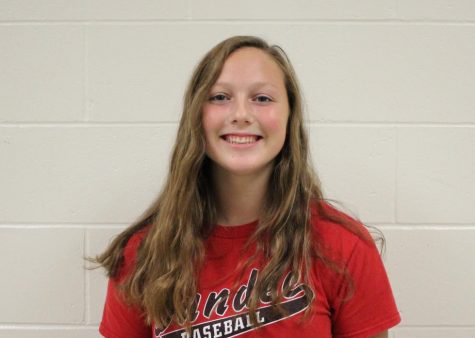 Hayley Vaske, Staff
Hi, my name is Hayley Vaske, and I'm a sophomore. I'm involved in volleyball and softball. In my free time, I like to hang out with my friends and...