COVID Can't Stop the Beat
Seven days before All-State chorus auditions were due, one senior received the news that she had a direct exposure to COVID-19 and needed to quarantine immediately.
COVID-19 hit Natalie Kehrli hard; she wasn't able to get out of bed for days, suffered from a high temperature of 104 degrees, and discovered she had double pneumonia as well.
This didn't stop Kehrli from auditioning though.
"I had put so much work into the All-State process, and I knew no matter the consequences, I needed to send in an audition," Kehrli said. 
She made the recording in her garage due to the vocal balance in it. Kehrli's audition took her three hours, instead of a normal 15 minutes, because of the impact COVID had on her.
"In between every song, I took a 30 minute break," Kehrli said.
On Saturday, Oct. 24, Kehrli received the call saying she made the All-State Choir. 
"If you would have asked me, I highly doubted I would've made it this year," Kehrli said. "The amount of joy I felt when I received the call was worth the three hours of sitting in the garage auditioning."
About the Contributor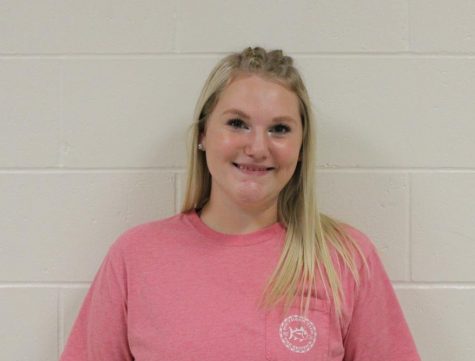 Brooke Holtz, Staff
Hi, my name is Brooke Holtz, and I'm a senior. I'm involved in speech and the music department. In my free time, I like listening to music, watching...