Students, Staff Engage in Online Education
West Delaware students and staff experience hardships and joy with online education.
West Delaware High School is working hard to continue education online, although some face challenges.
Some students said that it's difficult to find the time to do schoolwork. Others said they have trouble concentrating on their work and being able to stay focused. "It's difficult to find the time to do my schoolwork outside of work and while having other responsibilities at home," Melanie Loughren (11) said.
Jayden Werner (11) struggles with online schoolwork as well. "I am a very social person, and in order for me to learn the best I can, I have to bounce ideas off of others!"
Has it been easy for the teachers? No. According to teacher Jennie Voss, "The hardest part is not being able to see and hear what the students have to say on a daily basis." Voss goes on to explain that her teaching is based off of formative assessments, so it is often easier when teaching face to face to determine the next day's lesson.
Teacher Joan Salow dislikes having to be away from her students. "I don't like teaching online much at all," Salow said. "I miss being there with the kids and my colleagues." Salow also adds that it breaks her heart that students are missing out on high school opportunities and memories.
Although working from home may be a challenge, both for students and for staff, the West Delaware teachers remain positive and are making the best of the situation.
"We are in it together, and will make it together!" Salow said. "My mission is to give the best I can to them while understanding the stressful time for them."
Teacher Bev Hermsen enjoys having the flexibility in her schedule. She likes that she can start her day as early as she wants to and is able to take a break whenever needed. "I also don't have to get ready and drive to work at a specific time," Hermsen adds.
Some students enjoy working from home. Jacob Wenger (11) agrees with Hermsen. "My favorite part about the education from home is not having a specific time for each class so that I have more flexibility for when I want to do the class work for the day," Wenger said.
Voss' favorite part about staying home is being with her dog! "We've gotten to go on lots of walks that we wouldn't have been able to do if I were in school," Voss said.
Leave a Comment
About the Contributor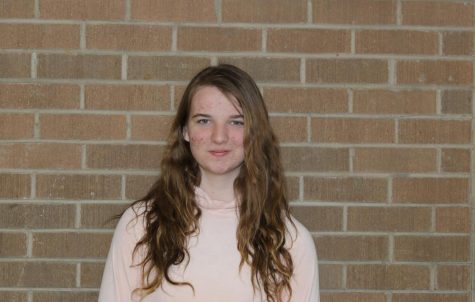 Akaya Holz, Staff
Hey! I'm Akaya Holz, and I am a Junior! I have been involved with the Rec Center Dancers for eight years and counting. I love watching movies and going...