Teenagers Take On Stress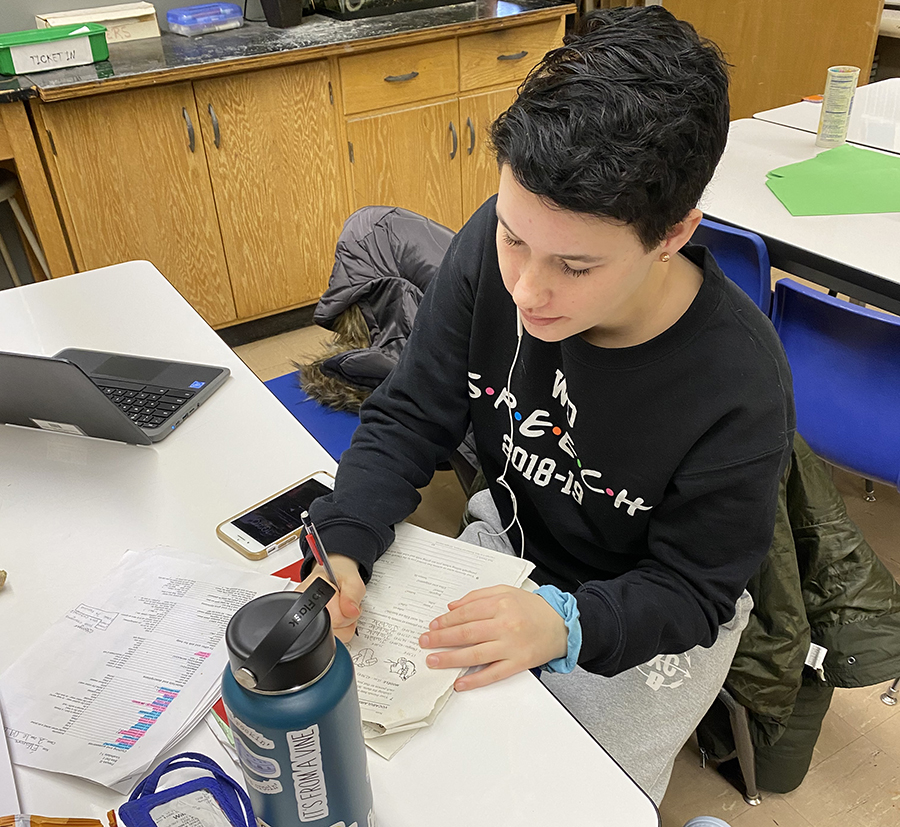 As the first half of the school year is coming to a close, students are starting to feel more stressed than ever, but they are finding ways to keep their composure. 
"Balancing my school work along with all my other commitments can be tough," Makayla Gasper (10) said. "Sometimes it's hard to get assignments done early so I tend to have to stay up late to get them done, which sucks because I lose sleep."
Students tend to take on a lot of activities when they enter high school because they don't want to miss out on anything. Activities can range from three hours a week to 20 or more. With activities and school taking up a lot of their time, students feel lost when it comes to balancing homework and home life.
"Having to manage school work with sports is definitely hard," basketball player Will Halverson (10) said. "Sometimes I'll have an away game and won't be back home until around 10 p.m., and I'll also have two or three things due the next day. It's stressful, and I'm normally up until 1 or even 2 in the morning on those nights, which just makes getting through the next day even more difficult."
Students find their own ways to relieve their stress. Leah Wegmann (12) feels that music helps her cope with her stress. "Music definitely helps me relax the most. During morning softball, we play upbeat music because it helps keep us all loose while we play."
Anna Werner (11) is currently in her junior year of high school, which is considered the hardest. Werner balances her time through six different school activities, two non-school activities, and her school work.
"Sometimes I forget to breathe because I'm trying to balance what feels like a million things, so I'm grateful that I can set my Apple Watch to remind me to relax and take a breather," Werner said.
High school definitely isn't easy, but students are reminded that college just gets harder so they find their own ways to stay calm. "Honestly, school work stresses me out the most," Macey Kleitsch (12) said. "It's hard to find the time, energy, and motivation to get your work done after a long day of school and practices." 
In order to relieve stress, Kleitsch likes to paint or make bracelets while watching one of her favorite movies. "It's relaxing, and I can calm down before returning to my work and activities."
Grace Weeks (12) has learned an important lesson in dealing with stress. "It's okay to say no to an offer or opportunity that will cause you to be more stressed than you already are," Weeks (12) said. "You can only do so many things at once so you're bound to let someone down if you keep on saying yes."

About the Contributor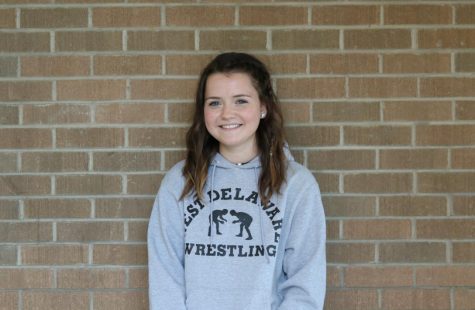 Isabelle Willey, Copy Editor
Hey! I'm Isabelle Willey, and I'm a senior! I'm involved with a lot including cross country, student council, FCA, NHS and art club. I love to take...