Some Students Face Challenges With New Class Changes
Hang on for a minute...we're trying to find some more stories you might like.
New state requirements are impacting student schedules.
Although previous seniors took Financial Literacy online, next year students will be required to take it as a traditional one-term class due to state requirements.
This new requirement will impact the four-year plan of some students.
"Having Financial Literacy next year is frustrating," junior Isabelle Willey said. "I can't take all the autos classes that I was planning on taking since freshman year."
In an effort to phase in this change, legislatures have requested a bill to offer both online and traditional options for Financial Literacy for the next three years.
"At this point, the law says we need the Financial Literacy class for 2020," Principal Tim Felderman said. However, if this bill were to pass Felderman said the traditional Financial Literacy class would be required beginning with the class of 2023.
Sophomore Gavin Drees, who will be affected by this change, does not want to miss out on a planned elective due to this new requirement.
"I think passing the bill would be great," Drees said. "(The online Financial Literacy class) would help save a lot of kids time because they could speed through it and still learn what the state wants you to learn."  
Another state requirement involves extending Government class. The current Government class will combine with Civics to meet the state requirements and extend the class from a one-term class to a semester class.
"(By extending Government) it can more appropriately align with the increasing standards of the Iowa Core," Government teacher Jordan Pollock said. "It increases student levels of rigor through improved instructional practice such as project-based learning and their relevant experiences."
"The new required classes were an unexpected change," guidance counselor Shari Soppe said. "We have seen a lot of people who are concerned how it will affect their schedules."  
Other class changes include the removal of Personal Business, Personal Finance and Employability Skills, Cardio Fitness, Extreme Physical Education, Intro. to Bioscience Technology, World Cultures, World Studies, and Civics. Three other classes will also undergo title changes.

About the Contributor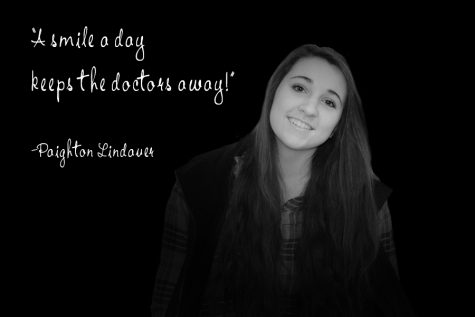 Paighton Lindauer, Staff
I am Paighton Lindauer, and I am a senior. I am involved in softball, volleyball and student council. In my free time, I enjoy watching movies or listening...