Canceling Classes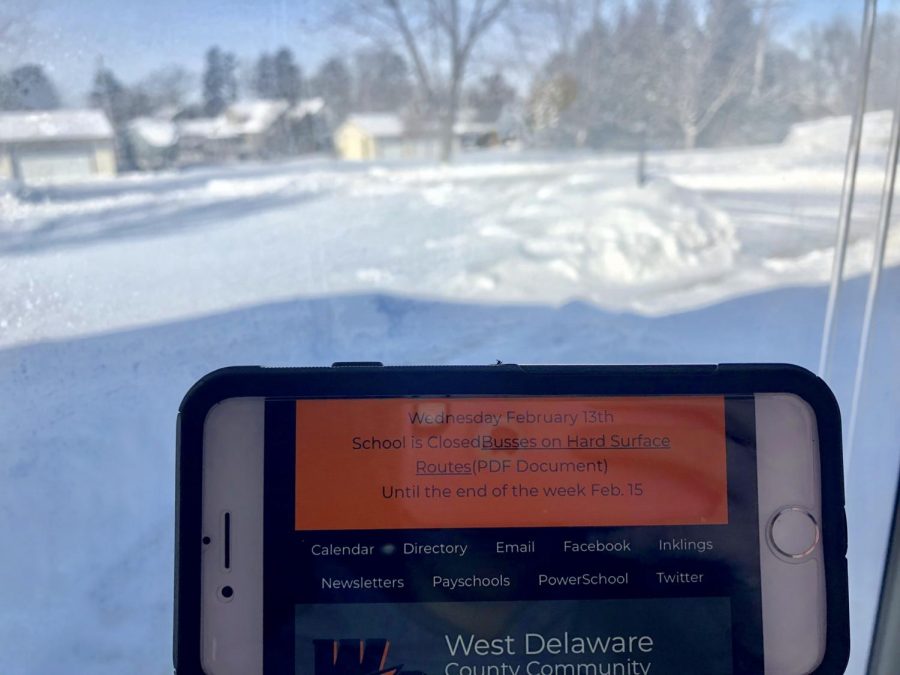 It is 6 a.m. and the phone rings.
Superintendent Dr. Kristen Rickey announces that school is closed for the day.
This year, the message seems like a broken record. School officials have canceled twelve days due to the blowing snow, icy roads, and dangerous wind chills. School has also been dismissed early twice and delayed two-hours three times.
"This is by far the worst year that I have ever had in terms of number of days being canceled,"  Rickey said. "It has really been challenging."
Rickey must look at many variables when deciding whether to cancel school. Typically, Rickey tries to wait until the morning to cancel school.
"I get updates from the National Weather Service," Rickey said, "but I usually wait until the morning to make the call because there is always the possibility that the forecast could be wrong, and it could miss us."
"
The biggest concern is student and staff safety."
— Dr. Kristen Rickey
Rickey carefully monitors the road conditions. Director of buildings and grounds Gary Fonck and head mechanic Kevin Graybill travel the roads throughout the district. Rickey also contacts the County Board of Supervisors to ask about the road conditions and to ask if the plows are working and where they are located.
"We must think about whether it is safe for our school buses as well as student drivers to drive on the paved and gravel roads," Rickey said. "We can't take the risk of a school bus or students getting stuck."
Not only does Rickey have to worry about people driving, but she also has to worry about people who walk to school.
Rickey said, "When it gets too cold outside, it just isn't safe for our student to walk to school."
Rickey also turns to other superintendents in the area for advice. They usually start texting each other around 5 a.m.
"In the end, we all make our own decisions," Rickey said, "but we do get advice from each other."
If the answer is not clear about whether to cancel school or not, Rickey always errs on the side of safety.
No matter how many days are canceled, safety will still be Rickey's priority. Rickey said, "I really have to be careful that I base the decision on safety even if we have missed a lot of days."
With all of the days missed this year, the school board is looking at several different options for making up the missed hours.

About the Contributor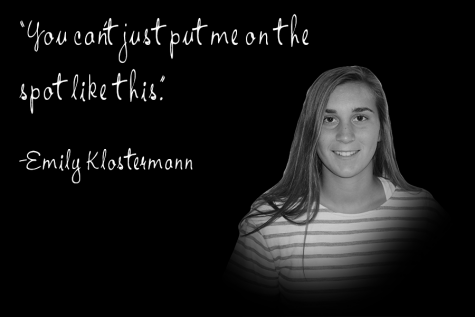 Emily Klostermann, Contents Editor
I am Emily Klostermann, and I am a senior. I am involved in softball, NHS, and FBLA. My favorite t.v. show is Grey's Anatomy and my favorite foods are...