Inside View of a Violinist
More stories from Gavin Drees
Many students join band in fifth grade. Some choose a flute or a clarinet. Others may decide upon a brass instrument such as a tuba or a trumpet. A few will play percussion.
For freshman Gracie McCusker, none of those instruments really stood out to her—until she tried the violin.
"I tried out a few instruments, and I didn't like them," McCusker said. "(The school) had a student violin. I really enjoyed it, and I've been playing ever since."
She takes lessons from Doug Stock, local musician and teacher, for half an hour every week.
According to McCusker, every year Stock has his students make a CD.
"Making a CD takes a lot of time," McCusker said. "The first year I made a CD with pop songs on it. The next year, my mom wanted me to do a Christmas CD, and last year I made a gospel CD."
"
I caught on pretty easily.
— Gracie McCusker
The passion McCusker has for her violin also helps her earn money.
"Last summer, I started putting songs together to make a program to then play at retirement homes," McCusker said.
The programs are around an hour long, and she gets paid anywhere from $30 to $50.
One of McCusker's ancestors played violin as well; however, somewhere along the line, the violin was lost. The only part that remains is the bow.
Last Easter, when McCusker outgrew the student violin, she and her family bought a new violin; however, a month after the purchase, she met somebody else wanting to sell a violin.
"We came across an old lady who wanted to sell her violin," McCusker said. "Older violins sound better and so we went to Altoona to buy it from her."
McCusker said the violin was over 100 years old and that she prefers this violin over the one she purchased the previous month as she believes the quality and sound is better.
"I love my violin and I want to improve my technique," McCusker said. "I plan on playing it for a long time."
Leave a Comment
About the Contributor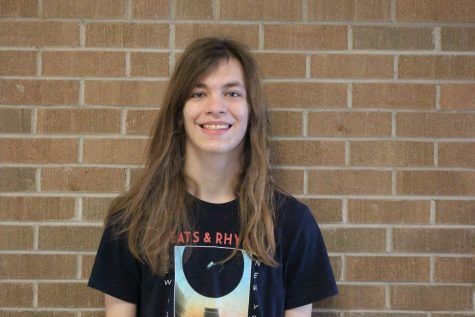 Gavin Drees, Web Master
I'm Gabby Drees, and I'm a senior. I'm involved in crew for both show choir and musical and I'm in NHS. Outside of school I enjoy photography and...