Naughton Takes TADA Students to Camp Ewalu
Hang on for a minute...we're trying to find some more stories you might like.
On Oct. 1, students in Teens Against Drugs and Alcohol, TADA, participated in Youth Leadership Day, a regional gathering of drug prevention groups hosted by Helping Services at Camp EWALU near Strawberry Point.
Along with learning facts about drugs and alcohol and their negative consequences, these students worked on team building skills.
Team building games that helped students practice leadership qualities included trust falls, where one person would stand on a chair and fall back into the arms of others; a maze, where students used clues to make their way along an unknown path; and a marble run, where students used PVC pipes to move a marble from one point to another.
Students also participated in educational activities including an escape room that used clues about the legalization of marijuana. Next, they modeled the connection between the amount of alcohol consumed and the time it takes for alcohol to be removed from one's system. In addition, they played a game of Jeopardy over tobacco trends.
TADA sponsor Kathy Naughton said, "It was a good opportunity for TADA students to interact with other students from other schools as well as become familiar with different drug trends occurring in their peer group."
Students who attended include sophomores Peyton Hass, Kyleigh Marsden, Ian Rogers and Murphy Oakleaf.

About the Writer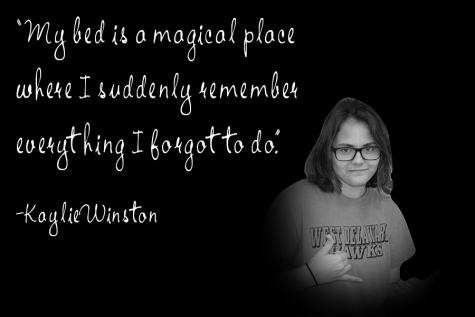 Kaylie Winston, Staff
I am Kaylie Winston, and I am a sophomore. I was involved in the musical, All Shook Up. I've lived in Georgia, Virginia, Hawaii, and Iowa, and I have a...