WD Boys Let Their Hair Down
Hang on for a minute...we're trying to find some more stories you might like.
History is basically repeating itself in our society today. High-waisted jeans are coming back, overalls are being worn in public again, and a taller version of Go-Go boots are seen on every college girl.
Along with these historical fashion trends, you may see boys pull out their circle glasses and peace signs while bringing back hippie hair.
The long, flowing hair has made a comeback, and a lot of West Delaware guys, along with celebrities and famous athletes, share this shaggy look.
Elias Tibbott (9) says his inspiration for his long hair was inspired by professional golfer Tommy Fleetwood. His brother, junior Ian Tibbott, is motivated by romance star Fabio. Senior Kabryn Cook looks at actors Dylan and Cole Sprouse for his long hair inspiration.
"My goal is to get it pretty long and have some flow to it," Cook said.
Controlling the flow seems like quite the job, but boys with long hair follow a similar routine as short-haired boys: wake up, shower, brush their hair, and maybe throw in some gel if they're feeling fancy.
Tristan Voelker (12) struggles with bed head in the morning. "I have to shower every morning and get it wet so it will lay flat and look nice," Voelker said.
Styling is a whole different process but similar to before. Styling takes just as long as keeping their flow controlled. Just think about it, if boys took the amount of time girls take to do their hair, we would all be running fashionably late.
Holden Smith (12) and Kieran Monaghan (9) both say that styling their hair takes no longer than 30 seconds. All you need is a little gel and your fingers, and you have yourself a beauty parlor.
"My styling doesn't take much time at all, and that is kind of purposeful because I would hate taking 20 plus minutes to do my hair in the mornings," Monaghan said.
Overalls and hippie hair have made their comeback. Who knows? Next we could see oddly shaped, oversized shoulders. You guessed it! Shoulder pads have made their big comeback.  
About the Contributor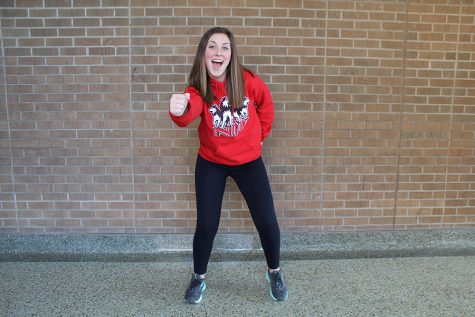 Rachel Haight, Webmaster
I am Rachel Haight and I am a senior. I am involved in speech, show choir, musical, student council, golf, and NHS. My favorite thing to do is watch Criminal...