Double Trouble: Siblings Participate in Sports Together
Hang on for a minute...we're trying to find some more stories you might like.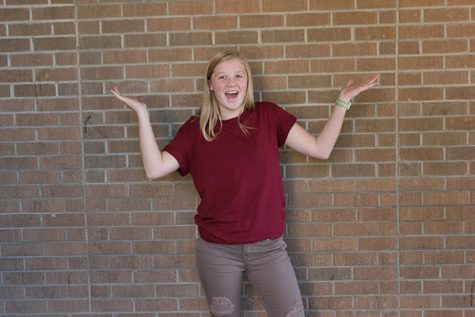 More stories from Miah Winkowitsch
Few people get the opportunity to compete with their sibling. Sisters Lauren Collier (12) and Allison Collier (10) are playing on the same girls basketball team while brothers Tyler Kelley (12) and Kyle Kelley (9) are also playing on the same boys basketball team.
"It's actually a lot more fun than you think," Lauren said. "I was worried that we would fight, but we always get along better on the court than at home."
The sisters both said being on the same team has pushed them to get better. "I always want to be better than Allison. I think that motivates both of us to work harder," Lauren said.
The Colliers have different roles on the court. "We both play hard and physical," Allison said. "But overall, Lauren is more of a post, and I play more outside than she does."
Both girls feel this experience has helped them grow closer.
On the other hand, Tyler and Kyle Kelley disagree all the time. "It's definitely a special experience I won't forget," Kyle said. "At times it's rough and frustrating, but we usually work it out and just get better at basketball together."
The brothers both said they are very competitive. "We both want to win so it's a good competition," Tyler said.  
Both brothers said they have been playing basketball since they can remember. "When we were little, almost every day we would go outside and play one on one," Kyle said. "Whenever he went to the rec center, I would tag along."
Coach Matt Uthoff feels both Tyler and Kyle will do anything they can to win.
"Tyler demands a lot of Kyle and really stays on him, but Kyle will never back down from a challenge," Uthoff said. "Even though there is an occasional cheap shot or (some) smack talk, deep down they both understand the value each brings to the team. I am certainly glad they are both on our team."