4,250 Miles
Hang on for a minute...we're trying to find some more stories you might like.
Senior Jil Patel moved 4,250 miles from France to small town Manchester this summer.
After first spending time with family members who live in California, Patel moved with his family to Iowa because his family had purchased a hotel there.
Fourteen years ago, Patel and his family applied for US citizenship. After recently interviewing with the U.S immigration service at the US Embassy in France, they received a permanent visa for US Citizenship.
Patel was eager to move to America because he has family in Arkansas, New York and California.
He is glad he is in America. "It is a bigger country, with better people here," Patel said.
Patel has enjoyed his time in Manchester. Patel said, "Being in a small town is nice because it is calmer with not a lot of noise."
Patel has struggled with the change from France to Iowa, but appreciates the generosity of others helping him with the transition. Patel said, "Talking with others was hard due to the language barrier."
Patel enjoys West Delaware as well. "I like school better here in the United States. In France we did school differently," Patel said. "I also like the people here at the school."
Food has also been a change for Patel. "I like the food here in America, the burgers, fries and other unhealthy foods," Patel said.
About the Contributor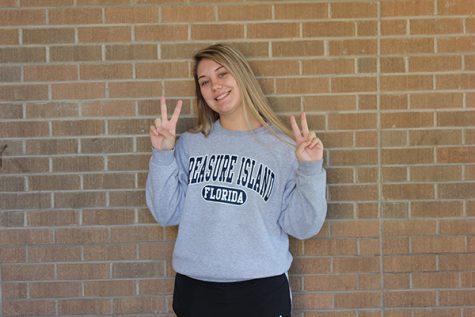 Hannah Mangold, Staff
I am Hannah Mangold and I am a junior. I am involved in YADC and I'm also one of the boys basketball managers. I'm obsessed with chicken nuggets and mashed potatoes. When I'm not busy, I'm usually sleeping, taking pictures with my dog or stealing my sister's clothes.