Starting the Season Off Strong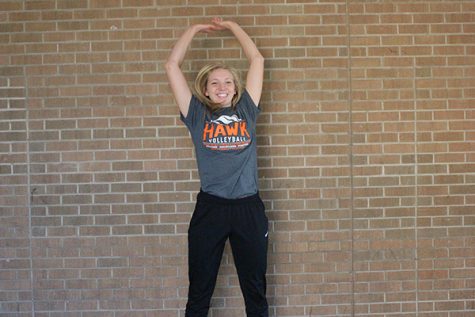 More stories from JoAnna Voss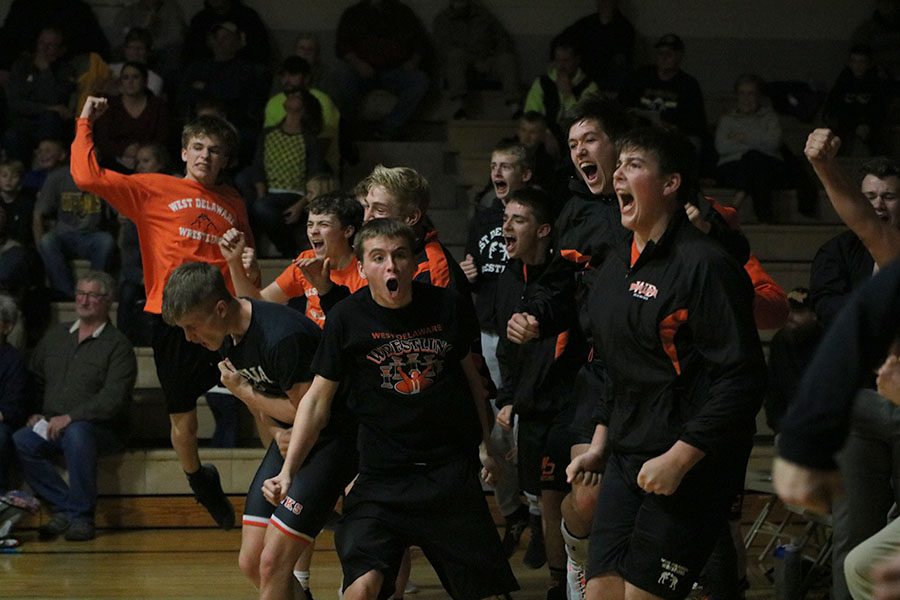 The West Delaware wrestlers have started off the 2017-2018 season strong, winning both their first team dual and their home tournament.  
Thursday, Nov. 30, the Hawk wrestling team traveled to Waverly to kick off its season with a dual meet against the Waverly-Shell Rock Go-Hawks.
To start varsity action, junior Mitchel Mangold earned three team points after defeating his sixth-ranked opponent, 3-1. Eleven matches later, Waverly-Shell Rock held a 31-27 lead over the Hawks.
Senior Cole Engel beat the Go-Hawk's ninth-ranked 138 pound wrestler Ian Heise, 6-2, giving West Delaware a chance to take Waverly in the final match.
"I knew I had a tough opponent, but I also knew I had to win in order for the team to win," Engel. "I went out there, wrestled for them and left it all out there."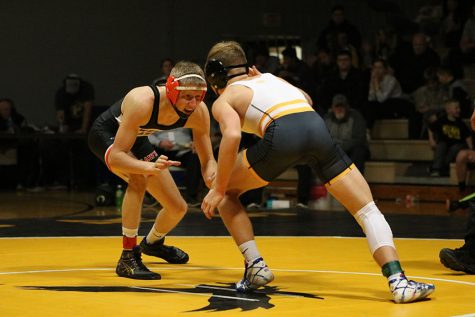 To finish the night and his first high school match, freshman Cael Meyer ended the deciding match with a first period pin. The Hawks ended the dual with a 36-31 win over the 10th-ranked Go-Hawks.
"I had complete confidence in Cael to go finish the dual, and that's what he did," Engel said. "It was a big team win."
After a day of practice, the wrestlers returned to competition Saturday, Dec. 2, at the Bob Murphy Invitational held in Seedorff Gymnasium. As a team the Hawks won the tournament with a score of 250.5, beating 2nd place Davenport Assumption by 31 points and earning the tournament trophy for the first time since 2012.
Eleven of 13 West Delaware wrestlers placed in the top four of their bracket, four who won their weight class completely.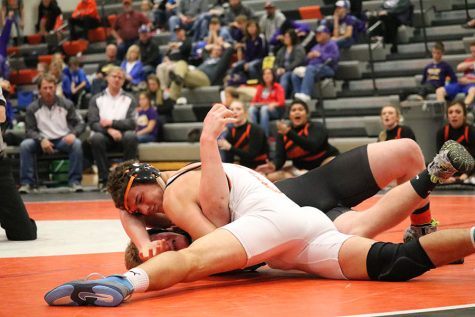 "I thought we made a lot of progress as far as the mindset we took into our matches," Head Coach Jeff Voss said.  "We were aggressive, and we'll keep working on our aggressiveness and relentlessness in our matches."
The Hawks hope to continue their success as they travel to Maquoketa High School for a double dual against the Maquoketa Cardinals and Central DeWitt Sabers Thursday, Dec. 7.
About the Contributors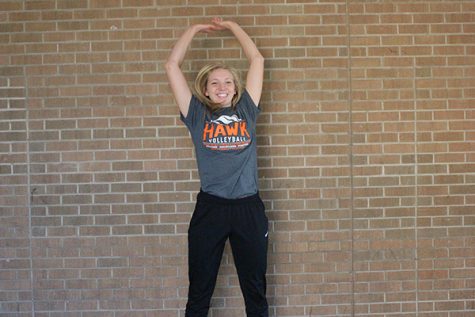 JoAnna Voss, Sports Editor
I am JoAnna Voss, and I am a junior. I play softball and volleyball. I also am an administrative assistant for the wrestling team. When I'm not beating...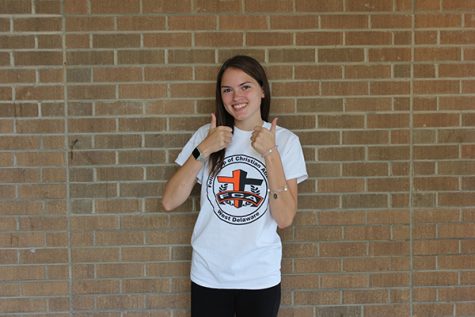 Madalynn Burke, Social Media Editor
I am Madalynn Burke, and I am a senior. I am involved in show choir, cross country, student council, basketball and track. I love movies, buttery popcorn,...