Beginning Postseason Play
Hang on for a minute...we're trying to find some more stories you might like.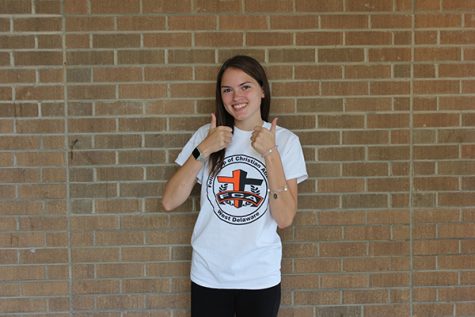 More stories from Madalynn Burke
Concluding the regular season with an overall record of 7-2, the Hawks will begin playoffs tonight facing Waverly-Shell Rock. The Go-Hawks are entering playoffs with a record of 8-1.
Senior Tyler Kelley leads the team in receiving yards with 717 yards. "Going into the postseason, I feel good because we lost against Marion but rebooted against Maquoketa," Kelley said. "I feel like that big win (against Maquoketa) will start our postseason run."
Friday will be the Hawks' tenth consecutive appearance in the playoffs. In 2016, Waverly defeated the Hawks in the first round, ending the season.
"It's a good opportunity to finish business that wasn't finished last year," senior Kabryn Cook said. "This game has been on my list all year, and I couldn't be more excited."
West Delaware suffered two tough losses this season: Marion by just two points and Mount Vernon by three. "A lot has changed with our two losses. Mentally, you realize you're not untouchable,¨ varsity player Jordan Bries said. ¨Everyone on the team took the losses well, and we've gotten much better after those losses."
The Hawks won their fourth consecutive district championship Friday, Oct. 20, against the Maquoketa Cardinals with an impressive score of 68-0.
Tonights game against the Waverly Go-Hawks will begin at 7 p.m. on Brown Field. The winner advances to the quarterfinals Nov. 3 against either Solon (9-0) or Decorah (7-2).