Four Years Cancer Free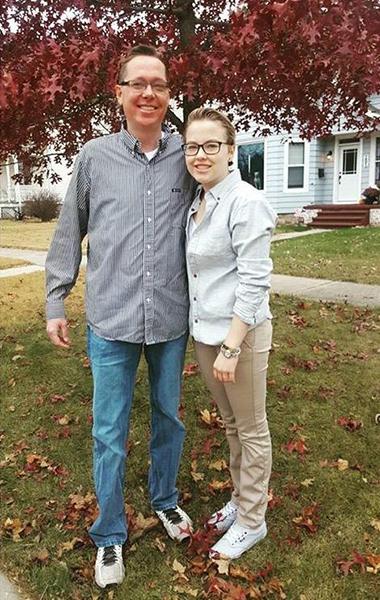 Hang on for a minute...we're trying to find some more stories you might like.
Cutting around 7 inches off her hair in honor of her dad's four year anniversary of being cancer free, senior Morgan Lee made a drastic change to her look.
"I thought it was a big deal for my dad, so I cut it in honor of him," Lee said.
Lee's dad, Mark Lee was diagnosed with terminal brain cancer on November 16, 2012. After doctors removed the initial brain tumor, he was told there could not be any further surgeries.
"When I heard they gave my dad a year to live, it really hit me hard," Lee said. "I just hoped he would continue to fight, and he did."
As Lee traveled to her dad's house for the weekend, he cried as she explained that she cut her hair in honor of his fight with cancer. He loved it.
"I didn't expect him to cry," Lee said. "But it didn't surprise me because I know the cancer has affected his feelings, and he cries over things people would smile over."
It took Lee a while to get used to her new hairstyle, but she is extremely proud of the courage she had to cut it.
"My dad means the world to me," Lee said. "Cutting my hair in honor of him was the least I could do to show how much he means to me."