Student's Painting Interest Blossoms
Seeing her paintings come to life, sophomore Hannah Cantwell has fallen in love with the process of painting. 
"I've always been into art, but in freshman year, my interest blossomed when I took Painting I with Mrs. (Alisa) Neil," Cantwell said. "The more I painted, the better I got."
Cantwell normally paints on the weekends in her free time. She lays down an old tablecloth and sets up an easel. She falls in love with every step in the process of making the painting come to life.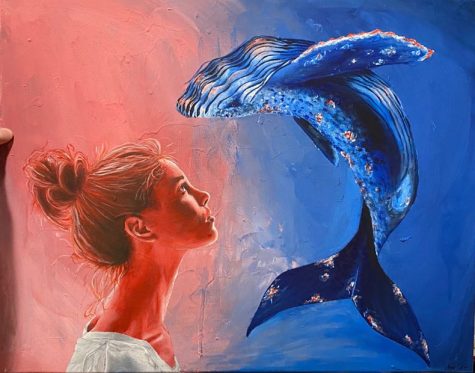 On average, it takes Cantwell six hours to finish a painting. She goes all out when she starts a painting.
"The first step to start one of my new paintings is I go ham on a canvas with my fingers and all sorts of colors," Cantwell said. "When I feel like I've gotten a good start, I back up and create an image in my head of what I want the painting to look like."
Cantwell utilizes oil and acrylic paint, occasionally using watercolors. 
"With oil and acrylic paint, I can get an acute amount of detail in my paintings," Cantwell said.
Cantwell enjoys nature and animal paintings the best. 
"I like all the detail, and I have a free rein with the background," Cantwell said. "I can see the animal come to life in every painting."
Painting also has given Cantwell other benefits.
"Whenever I feel stressed, I paint, and it makes me feel good about myself," Cantwell said. "Painting helps me with my mental health and that helped me fall in love with it."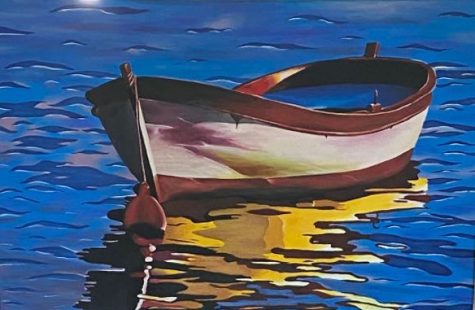 Last summer, Cantwell started doing commissions for community members.
"People tell me what they want me to paint, and I paint it," Cantwell said. "It has been a true joy to see the painting come to life, and it makes me feel proud."