Turning Confidence Into Comfort
Sophomore Brent Yonkovic has started to settle into his role as the varsity quarterback.
During his freshman year, Brent Yonkovic contributed to West Delaware's fourth straight dual title, finished fifth individually at state wrestling, and qualified for state baseball.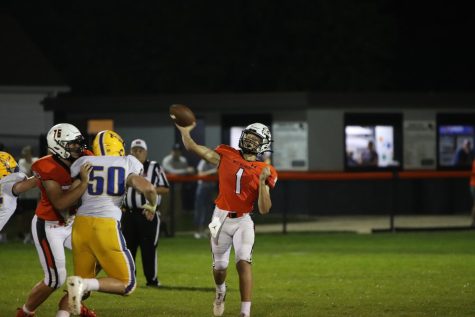 Leading into the fall of his sophomore year, Yonkovic won a three-way battle for the starting varsity quarterback job. 
Yonkovic said that varsity experience in both wrestling and baseball helped him adjust to the competition on Friday nights.
"I think baseball was a huge part for me because it was the start of a full varsity experience," Yonkovic said. "One of the biggest things I learned was being humble."
Yonkovic also said that having good relationships with teammates was another important thing he learned.
Nerves and excitement ran throughout Yonkovic prior to his first start.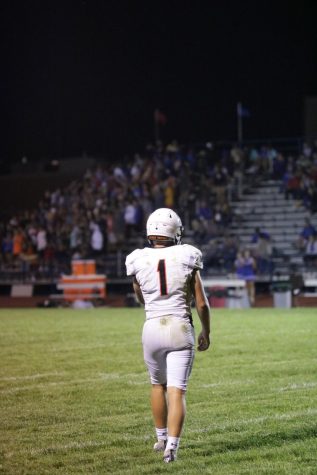 "After the first series of offense, I finally became more relaxed and started to feel a bit more comfortable out on the field," Yonkovic said. "After the game, I reflected on my performance and started to realize that I needed to believe in myself more, just play the game, and be an athlete."
Three weeks in, the young quarterback gained confidence and became more comfortable than in previous weeks. Yonkovic piled up 286 total yards and three total touchdowns in a 42-6 win at Decorah.
"Being confident and knowing that I belong in the spot were the biggest keys to me becoming comfortable," Yonkovic said.
After the blowout win at Decorah, Yonkovic felt good about the whole team's performance. 
"I thought we played well the whole time, and the energy was with us the whole game," Yonkovic said. "Some things that changed from week one to week three were the team's energy, confidence, and overall going out on the field and having fun."
The upperclassmen treat him like any other teammate.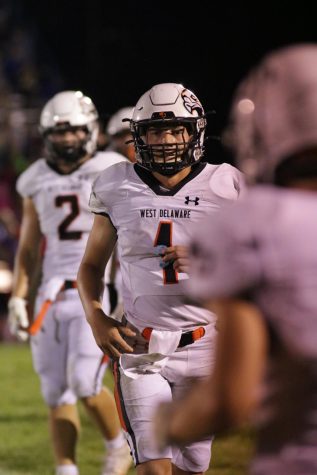 "I know they believe in me and the spot that I'm in," Yonkovic said. "If I make a mistake, they bring me up and never bring me down."
Through the first few games, Yonkovic has rushed for 202 yards and one touchdown. He has also passed for 315 yards and two touchdowns
Yonkovic and the Hawks look to pick up steam as district games start with a homecoming game against the Center Point Urbana Stormin' Pointers on Friday, September 23.