Fall Sports Honors
Hang on for a minute...we're trying to find some more stories you might like.
Working hard in the gym and on the field paid off for the volleyball and football teams this season.
For the volleyball team, seniors Haley Lyness and Jade Putz and freshman Macey Kleitsch received first team WaMaC all-conference. Following right behind them with second team WaMaC all-conference were senior Ashley Goebel and sophomore Claire Demmer. Senior Liz Koloc and junior Lauren Collier earned honorable mention WaMaC all-conference. The team ended their season with a 42-5 record.
The football team received many honors, too. Seniors Sam Johnson, John Nagel, Kaleb Zieser, Kaleb Sparks, and Tanner Wessels and juniors Kabryn Cook, Harrison Goebel, and Tyler Kelley all earned first team all-district. Senior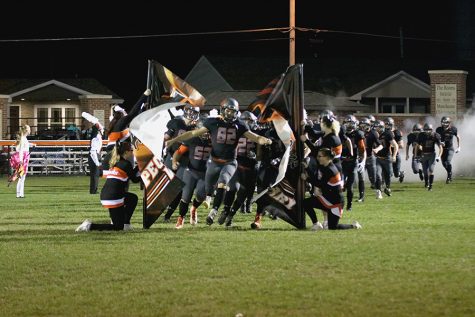 Troy Monaghan, juniors Grant Morris and Drew Wubbena, and sophomore Caleb Kehrli received second team all-district. The team ended their season with a 8-2 record.
Coaches Brett Mather and Doug Winkowitsch received special honors. Mather earned the WaMaC Conference's East Division Coach of the Year title, and Winkowitsch was nominated as one of the top 50 coaches in the nation.