A Legacy
West Delaware partners with Seedorff Masonry and The Foundation of the Future for Delaware County to give students the chance to make their legacy.
West Delaware's Construction Trades students are getting a once-in-a-lifetime opportunity through the pre-apprenticeship program titled the Skilled Craft Integration Program.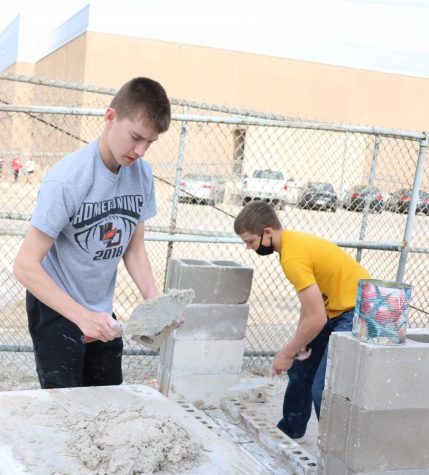 The Skilled Craft Integration Program is a funded partnership between Seedorff Masonry Inc. (SMI), The Foundation for the Future of Delaware County (FFDC), and West Delaware County Community School District. Students work on electricity for three weeks and on masonry for six weeks. 
During the six week masonry unit, students practice laying brick with practice mortar that doesn't harden. After they have mastered brick laying, students earn the right to lay brick on the old bus barn with real mortar and one brick engraved with their name.
Construction Trades instructor Chad Sellers said that with the help of SMI employees, multiple groups of pre-apprenticeship students over the next several years will rebrick the entire bus barn in stages.
Once students finish the class, they receive a certificate for the completion of the pre-apprenticeship. "The pre-apprenticeship program basically moves our students to the top of the list for the apprenticeship program if they choose to pursue it after high school," Sellers said.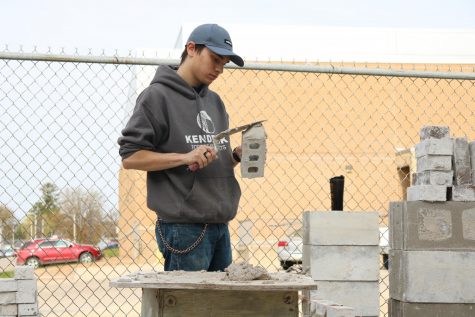 According to Seedorff Masonry, the pre-apprenticeship program is working with an "overall budget of more than $90,000, including $25,500 from the MBI-WORKS Endowment; $41,100 in-kind donations, and a $23,500 match from SMI."
The class of 12 students is hoping to have all the materials by Thursday, May 13, so they can start laying brick on the building. 
"Weather hasn't been super cooperative, so we are a little behind but should still get everything accomplished that we are hoping to," Sellers said.
Even though students are all at different stages of development in masonry, everyone will be at a stage to lay bricks correctly by the end of the class.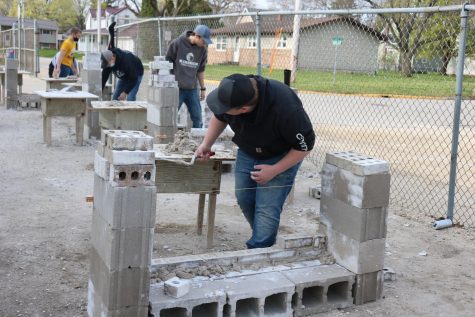 Sellers is excited "to see students in a program where they can earn good money right after High School, and great money after they finish the apprenticeship program."