From Fan in the Stands to Cheerleader
Most students join an activity in hopes of making new friends or becoming more active.
Sophomore Harper Blommers, however, joined cheerleading primarily to see her boyfriend wrestle.
Because of a COVID-19 restriction and the limited number of people allowed to watch wrestling, Blommers made a foolproof plan to watch her boyfriend by joining the wrestling cheer squad.
"These are the last few times he gets to wrestle as a Hawk," Blommers said. "I couldn't imagine not being able to support him and cheer him on in these last moments."
With social distancing requirements in place, Blommers tried out and made the squad. 
Blommers felt it was easier to learn the cheers and expectations of cheerleading because of the limited number of cheerleaders on the mat. 
 "I wouldn't be on the mat at all times so if I had questions about something, I didn't have to look stupid for asking it while on the mat."
On the other hand, mistakes become more obvious with fewer cheerleaders. 
"It's nerve-racking because if I mess up there's no one to cover for me," Blommers said.
One of the biggest letdowns for Blommers is not being allowed to cheer at Saturday tournaments.
"I'm grateful for the chance to cheer this season, but it's still upsetting that we can only cheer at the duals," Blommers said, "especially because tournaments have high energy and a lot of the boys don't have spectators there to cheer them on."
With all the ups and downs of COVID-19, Blommers is looking to the bright side and is embracing this new opportunity.
"While all the restrictions are not giving me a normal season, I am still grateful for this opportunity to be a West Delaware cheerleader and cheer on the team I love."
About the Contributors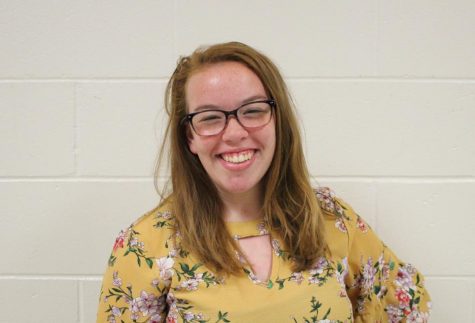 Melanie Loughren, Staff
Howdy! My name is Melanie Loughren, and I'm a senior this year. I am involved in color guard, cheerleading, musical, play, speech, student council, soccer,...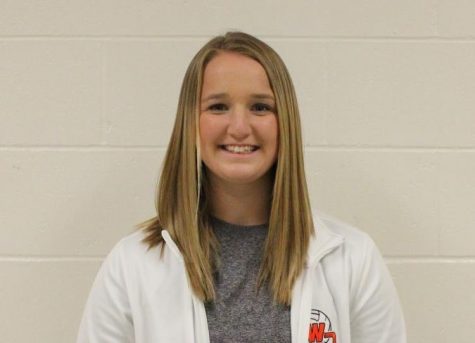 Aleah Heims, Staff
Hey there! I am Aleah Heims, and I am a senior. I am an Editor for The Inklings and our yearbook. I am involved in volleyball, speech, show choir, student...