The Switch
 Kennedy Langel, sophomore, attended online school for the first semester of the 2020-2021 school year.
"I chose to go online so I could work full time," Langel said. "I am happy I made the switch, but I really miss the social interaction."
Although unable to see her friends during the day, Langel still attends sporting events and sees her friends on the weekends, but working every day challenges her relationships. Langel works from 8 a.m. to 3 p.m. at Olive That Deli throughout the week, and on the weekends she works at Thompson's Shoes.
While learning with the program Edgenuity, she faces difficulties. The bulk of her learning comes from videos and hand-writing all of her notes, and she does not experience any student-teacher interaction.
"My hardest class is chemistry because you don't get the hands-on experience as you would in class," Langel said. "Only having the video to go off of can sometimes be difficult."
Langel describes her experiences so far as easier than normal school. Her school day is normally only two hours long and she can work at her own pace. 
Her future plans include returning to school for the second semester to take Spanish class in person. 
"It's going to be weird adjusting to going to school more and working less," Langel said. "The loss of income will really affect my addiction to online shopping."
Even though the coronavirus had nothing to do with Langel's decision, she does not regret switching to online school. She wanted to be prepared for college life and believes that this experience prepared her for the future.
"I am really happy with my decision to switch to online this semester," Langel said. "I can still learn while working a full time job and still live my teenage years going to sporting events and being with my friends on the weekends."
About the Writer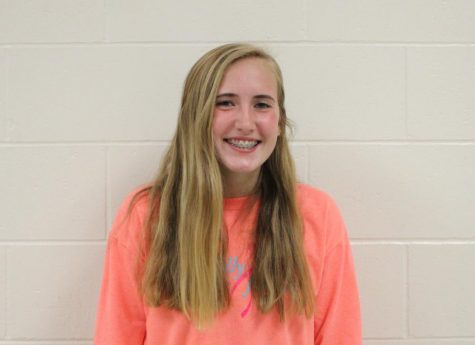 Kennedy Klostermann, Staff
Hey! My name is Kennedy Klostermann, and I am currently a sophomore. I am involved in countless activities such as basketball, golf, FBLA, FCA, yearbook,...