Change of Plans
COVID-19 Affects Seniors' Lives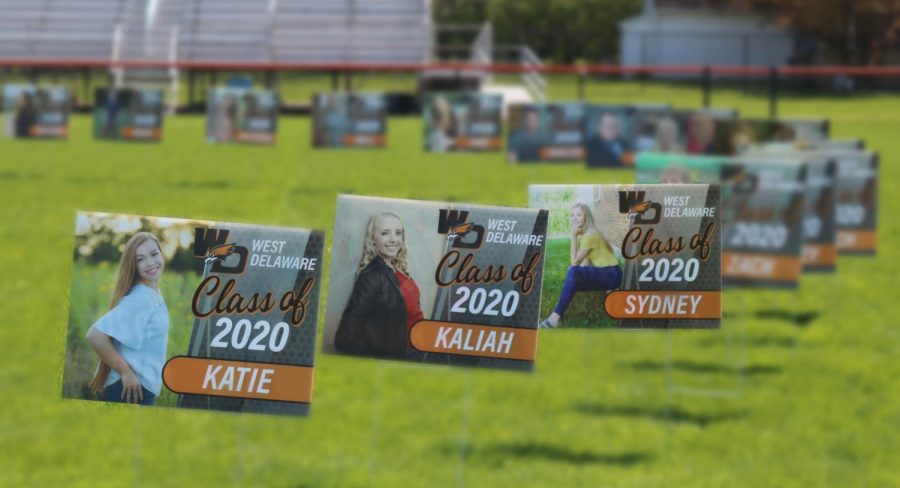 It's every high school student's dream—to walk across the stage and accept their high school diploma, toss their cap into the air, and enter their next stage in life. But the Class of 2020 will not have the same opportunities as the graduates before them.
Due to COVID-19, the plans of various West Delaware seniors have drastically changed.
     "Everything fun that we've all looked forward to for 13 years just got taken away from us. Everything fun about senior year happens in the springtime. This is the time we are supposed to be having fun and being honored in our academics, in our music, and in our sports. The fact that I now get none of that is really heartbreaking. I hope nobody ever takes their senior year for granted ever again, and I hope every class after us cherishes every moment of their senior year. Not only has the coronavirus taken away my senior year, but I'm also terrified that it'll continue to ruin my freshman year of college."  
     "Toward the last couple of weeks of school, my work load was huge due to a surgery I was having. I knew I was going to be missing about a month of school post-op, and it bummed me out. Then I found out a week before my surgery that school was cancelled until further notice. At first I felt relieved that I wouldn't miss any work or time with my friends. Then the entire rest of the school year was cancelled. I wish I would have enjoyed my last weeks of high school, instead of being stressed out and taking it for granted."
     "The coronavirus has cut my senior year short. I remember at the end of summer being so excited for my fourth term Painting II class since it would be the only class of my senior year that I had my close friends in. Now, everything I looked forward to has been stripped away. Now, I am taking Painting and my other classes online while still trying to keep my 4.0. While I'm still looking forward to whatever the school has planned for our prom or graduation, I still feel robbed of the memories I could have made with the friends I love for perhaps the final time."    
     "It sucks graduating early when I really wanted to spend my senior year with all of my friends. What makes it even worse is that now I can't really see them or hang out. I really wanted to try high school soccer because I played it when I was younger and really enjoyed it, so I thought I would try out my senior year. It was hard deciding if I should graduate early or not. I didn't want to graduate early because of the possibility we might be going back. All the 'ifs' just made it harder to decide. If we go back, if we don't, and what it will be like if we do go back to school. I figured if we go back, there will be no sports or after school activities. And if we didn't go back, I would be stuck taking classes I don't really need for my future career. So I chose to graduate early because if we go back, I can at least see my friends after, and I'll be able to get in more work hours to help pay for college."  
     "I hadn't intended on graduating early, but now I have! I also had been looking forward to having my grad party in May with my grandparents coming up from Arizona to celebrate with me."  
     "The coronavirus has impacted my plans and goals so much. I have waited a long time to finally be a senior and have a huge graduation with my friends and family, but now it looks so much different. Also, [the coronavirus] allowed me to make a decision I never thought I would have to make with graduating early because I didn't want to finish early and fly through my senior year. But this year just happens to be the right choice so I can work more."    
     "Transitioning to online classes, not playing soccer and missing senior lasts has been difficult, but being able to work during this time has helped for future plans with college." 
     "COVID-19 has affected my plans to attend Kirkwood for two years to become a vet tech. Because COVID-19 shut down testing centers, I will now have to take an additional year of Gen Eds before I can get into the actual vet tech program." 
    "I wanted to finish my senior year off on a good note and to have more memories with my friends. Once I found out that wasn't happening and that prom and graduation were going to be completely different than what I wanted, at first I was very disappointed. But now I just accept the change. I'm still pretty sad about everything, but it's like everyone says—we are all in this together."  

About the Writer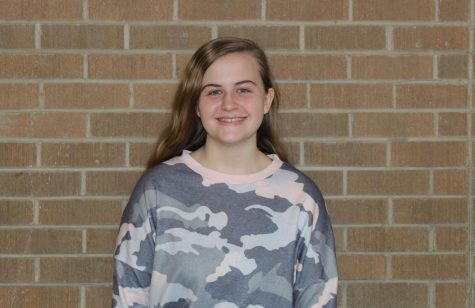 Molly Mullis, Staff
Hi! I'm Molly Mullis, and I'm a junior. I'm involved in 4-H, speech, student council, NHS, bowling, and the music department. Although I don't...