A Holiday Trio
Three Students Selected to Perform in Jim McDonough's Holiday Grande Show
Steps to learn, songs to sing and Christmas cheer to spread: this is the recipe for the Jim McDonough's Holiday Grande Show.
During the months of November and December, three students are performing in the 2019 Jim McDonough Holiday Grande Show. Jim McDonough plays piano professionally and puts on the show in seven different cities throughout the state. Proceeds from each of the shows benefit Camp Courageous. 
Addison Reetz (11), Anna Werner (11) and Laney Robinson (10) were chosen to sing and dance in the Christmas production along with a cast of professional dancers and singers. While juggling school and other extracurriculars, the three have been working on the show since the first week in November.
During the weeks of rehearsal, Werner found it difficult to balance her schoolwork, sleep and extracurriculars. After rehearsing until 10 p.m., she drove an hour home, did homework, and usually did not get to bed until 2 a.m.
"During the first week of rehearsals, I had musical, speech, student council and All-State practices going on, which was hectic already," Werner said. "I hated losing sleep then but have now found that the family and skills I have gained from the experience are better than sleeping anyway."
The three, especially Robinson, were all nervous to work with professional dancers and singers during the first practices.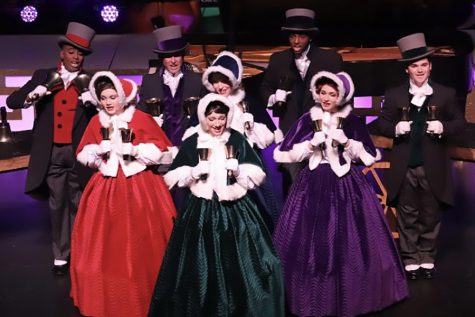 "It was super intimidating at first, but having Anna and Addie there helped me," Robinson said. "Although once I started to work with the professionals and got to know them, you just understand that you need to be more mature and get things done. Once you realize that, you become one of them, and it's easier to have fun, be less nervous and get things perfected for performances."
Reetz found it easier than the others to figure out her schedule and calm her nerves as she has done many professional shows before.
"I have been performing in the Jim McDonough show since 2014, and I have performed in a professional show with Theater Cedar Rapids," Reetz said. "I don't really get nervous anymore because I know how to get things done and how to act around professional dancers and singers. I actually really enjoy it because of the connections that I've made with people in the industry."
Although the show comes with stress and nerves for all, the girls are happy to have formed a bond with so many people and appreciate the opportunity.
"Everyone gets along so well and it's just like one big family," Robinson said. "But my favorite part of all is just being able to do what I love: singing and dancing."
The last two chances to see the show are Dec. 14 in Cedar Falls at the Gallagher Bluedorn and Dec. 15 in Dubuque at the Five Flags Center. Tickets are available at www.pianofavorites.com.
About the Contributor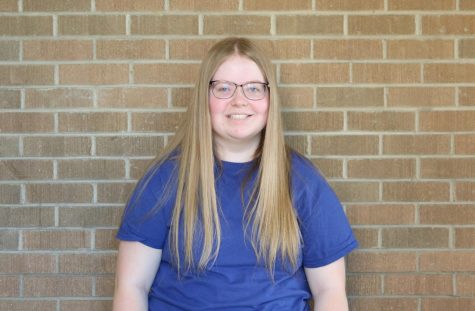 Natalie Kehrli, Contents Editor
My name is Natalie Kehrli, and I am a junior. I'm involved in FBLA, student council, speech, musical, back-up band, jazz band, drumline, NHS, and French...