Trying to Keep Afloat
If someone were drowning, caught up in a current, with their life seeping away, a lifeguard would rescue them, pulling them to safety.
One anonymous student keeps afloat, not against water, but the heavy clutches of depression, anxiety and stress.
Her anxiety and depression negatively impact both her school work and social life.
"I'll stress so much about doing (school work) that I focus more on (the stress), than actually doing it," she said. "I normally try not to deal with it, honestly."
Therapy and medication are some common coping methods for people struggling to maintain their mental health. In fact, according to the 2018 Iowa Youth Survey, doctors prescribed medication to 22 percent of last year's Delaware County juniors because they felt angry, anxious, restless, nervous or sad.
"In the past, I used to hold things in and I would end up breaking down," the anonymous student said. "Recently, I've tried to be better about that, and I've started taking medication and talking to professional people."
Speaking to friends about her troubles often helps her cope as well.
"
Practicing mindfulness, journaling, breathing or [any] distraction techniques can be really helpful. In terms of support, there's lots of different online resources. For example, every student has the National Helpline Chat on their Chromebook.
— Counselor Shelby Piersch
"I've found that it might help in the moment, but sometimes it's easy to forget that they can help," she said.
However, she wishes talking to people about her mental health was less awkward.
"I think it would be great if people didn't pity it and if they could keep being a regular friend," she said. "Don't try and push people into opening up, even if you're close to them."
Occasionally, she can find relief from the stress.
"It does help just having a good time with people I get along with," she said.
Counselor Shelby Piersch said students can turn to the counselors for help as they have numerous individual-based strategies for students to practice.
"There is someone out there to help you," Piersch said. "Once you reach out and take that first big step, they can help, and it can give you a great sense of relief."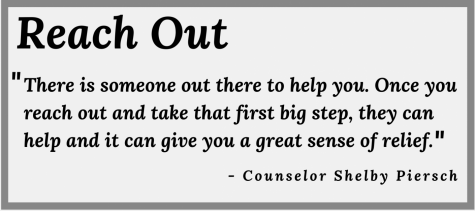 Piersch explains that the counselors are always there.
"If you notice someone struggling, whether it's a friend or family member, reach out to us because sometimes they're just looking for someone to reach out and notice," Piersch said.
Leave a Comment
About the Contributor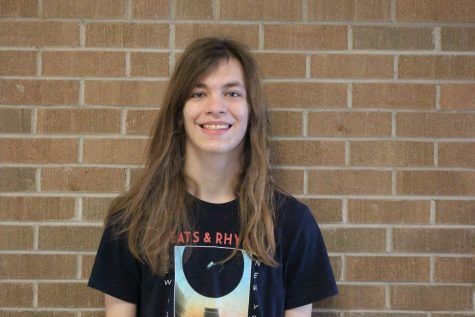 Gavin Drees, Web Master
I'm Gabby Drees, and I'm a senior. I'm involved in crew for both show choir and musical and I'm in NHS. Outside of school I enjoy photography and...