Thankful. Grateful. Blessed.
Teachers Jennie Voss and Melissa Hauschild Work to Spread Positivity Through Their New Idea of a "Grateful Board."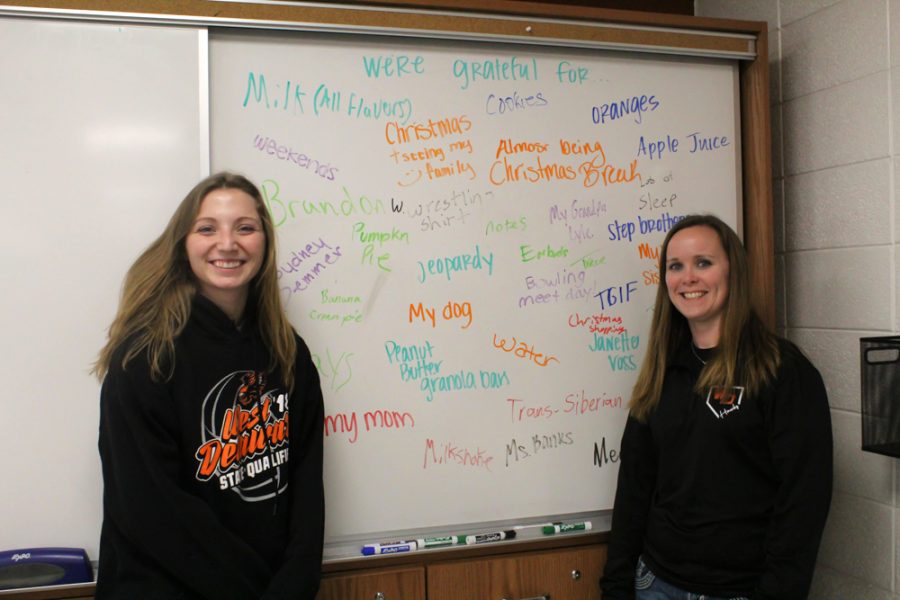 According to Bravotv.com, 58 percent of Americans said they were "glass half-full" type of people, but teachers Jennie Voss and Melissa Hauschild are trying to up that percentage one class at a time.
"Every day, at the beginning of each class I teach, we dedicate a space on the front whiteboard to write what we're thankful for," Voss said. "We call it the grateful board."
Voss started this daily routine in the beginning of November because her colleague Melissa Hauschild recommended the book "The Happiness Advantage."
"I was told about the book by (teacher) Seth Harms," Hauschild said. "Jennie and I were both noticing the negative atmosphere at home and at school."
Whenever Voss and Hauschild would see each other in the hallways and could tell the other was having a bad day, they'd stop and say, "Quick! Name three things you're thankful for!" 
Loading ...
"We thought that if we could easily rattle off three things we were thankful for in the halls, then our students would be able to think of one thing to share," Hauschild said.
Hallie Wenger (11) currently takes chemistry with Voss and participates in the grateful board every day.
"We all kind of thought it was going to be another cheesy thing Ms. Voss was going to make us do, and at first it was!" Wenger said. "Now, though, lots of people actually like writing what they're thankful for because it starts off their day on a positive note."

About the Contributor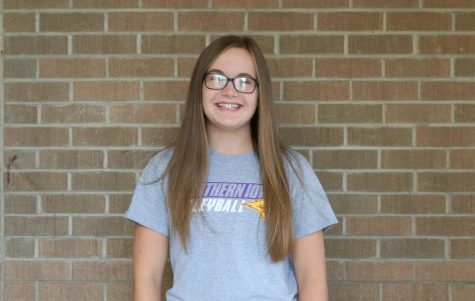 Anna Werner, Social Media Director
Hi! My name is Anna Werner, and I am currently a junior. I am involved in the musical, speech, student council, show choir, NHS, and track. I love to bake...