Motivation Drives Zach Fisher to get Back on the Road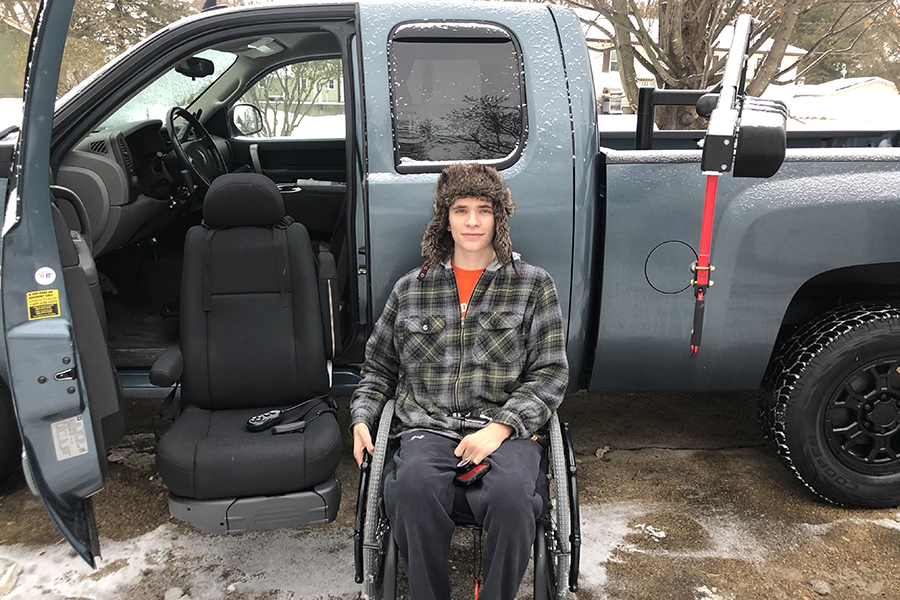 After a year of recovery, physical therapy, and doctors' appointments, Zach Fisher (12) will soon be back in the driver's seat.
On Sept. 22, 2018, Fisher was involved in a trampoline accident and suffered a spinal cord injury leaving him hospitalized for 10 weeks. While Fisher still works on recovery every day, his next accomplishment is just around the corner.
"I never thought the opportunity to drive would come as soon as it did," Fisher said.
During this past summer, Fisher spent eight weeks at Quality Living Inc. in Omaha, Nebraska. Fisher learned to operate a vehicle using only hand controls. 
When Fisher returned home, he and his family purchased a truck for him. The truck was sent to Siebert Mobility in Iowa City where they made modifications to equip Fisher's needs.
Some of the features include a lift in the back seat and a handicap accessible driver's seat. The backseat lift will move in and out of the truck to set down his wheelchair for him. The driver's seat is also able to move out and down to Fisher's level so he can get in and out of the vehicle himself.
These features give him the independence to get in, get out and drive the truck by himself. 
"
The support of the community has driven me towards getting back in a vehicle. I'm ready to get in gear and hit the road."
— Zach Fisher
Altogether, Zach spent six hours driving throughout the rehab center as well as city streets in Omaha to qualify for his permit. Zach received his permit on Wednesday, November 13, while a DOT officer supervised him in the truck.
"I am definitely excited to drive again," Fisher said. "Now that I have my truck back, I'm ready to start driving."
Family and friends are beyond proud of Fisher and all his growth throughout this journey of healing. "As we all know, Zach is pushing through this new way of life, and I know that he will do amazing things," said Michelle Ries, Fisher's mom.
"I'm so excited to see Zach drive again," Fisher's friend, Wyatt Thompson (12) said. "He's such a strong and driven person."
Fisher is eager to regain his independence. While he appreciates the family and friends who have driven him, he is ready to take control. "The support of the community has driven me towards getting back in a vehicle," Fisher said. "I'm ready to get in gear and hit the road."

About the Contributor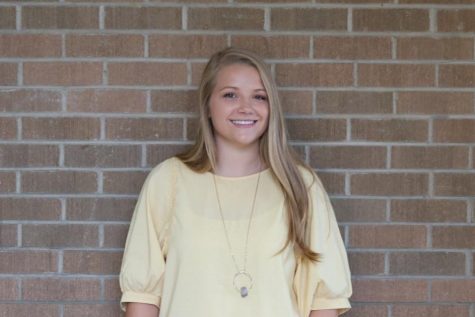 Reagan Dolan, Photo Editor
I am Reagan Dolan and I'm a senior. I am involved in cross country, gymnastics, FFA, FCA, 4-H, and I am a statistician for the wrestling team. My favorite...