Winter Weather Affects Spring Sports
Instead of blue skies and a fresh breeze, athletes are training in stuffy gyms, tight hallways, and a crowded weight room because of the winter weather.
The soccer teams and golf teams began practice on March 11 and have been practicing inside for two weeks.
While inside, the soccer players tend to focus on footwork; however, practice on a wooden floor requires different footwork than practice on grass or turf. "It'll be challenging when we finally get to play on the grass," soccer player Joey Sunne (12) said.
The golf team purchased a hitting net and putting greens to use while practicing in the Lambert Gymnasium.
"With snow still on the golf course, we're doing everything we can inside to prepare ourselves for when we can finally practice outside," four-year golfer Tyler Langel (12) said.
Another spring sport that has been affected by the long winter months is track and field. The girls' track season began Feb. 19, and the boys began practice Feb. 26.
Heather Heims (10) said, "When we are stuck inside for this long, we end up doing the same workouts over and over again. It's hard to get anything out of it after we've done it so many times."
The girls ran in their first meet Saturday, March 16; however, Hayley Hellman (11) and other field event participants were unable to practice. 
"It really affected me in the meet," Hellman said. "If the weather would have been nicer and I would have been able to practice outside, I would have had better results."
About the Writer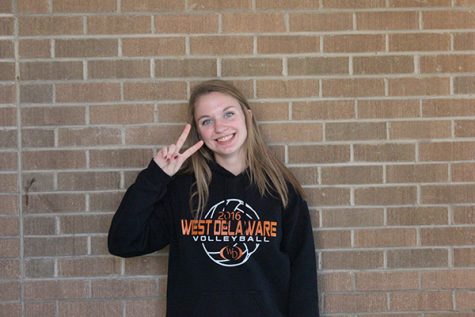 Sabrina Welcher, Staff
I am Sabrina Welcher, and I am a junior. I am involved in volleyball and track. I'm terrified of clowns, but I love watching scary movies.