Soccer Goals Set High
Although soccer practice began Monday, March 11, juniors Jacob Butler and Kaelen MacDonald have been improving technique and critiquing their form for months.
Their off-season investments include weight-lifting, attending college practices, participating on club teams, and practicing for hours upon hours.
Butler started playing soccer his freshman year of high school. "I was awful my first year, but instantly had a passion for the sport," Butler said. "My goal was to improve, so I took soccer very seriously during the off-season."
"
When I have too much homework or feel really overwhelmed, I go outside and kick a soccer ball around."
— Jacob Butler
Having ten years of experience, MacDonald is not new to the soccer world and has always had a love for the sport. "I love the physicality and how fast-paced the sport is," MacDonald said. "I'm always having to think about what's going on and what's going to happen next."
Both boys have attended college practices at Luther and Wartburg and plan to continue doing so in order to keep improving. "I plan to play soccer in college and maybe even go semi-pro, so I have to work on getting better all the time," MacDonald said.
MacDonald recently tried out for the Cedar Rapids Inferno soccer team, a club that comes with a paycheck for playing. "I really don't feel nervous about my tryout," MacDonald said. "I'm excited to get the results back." The team will release the lineup in about two weeks.
Playing with different club and college teams has given Butler the opportunity to play with people from all over the world, including New Zealand and Brazil. "Getting to play with those guys is a huge reward to me for all the constant hours I put into the sport," Butler said.
Butler and MacDonald commit lots of time all year to prepare for the regular season as well as their future careers. "Soccer is a huge passion for me," Butler said. "It's so crazy to think I only started this sport a few years ago."
About the Contributor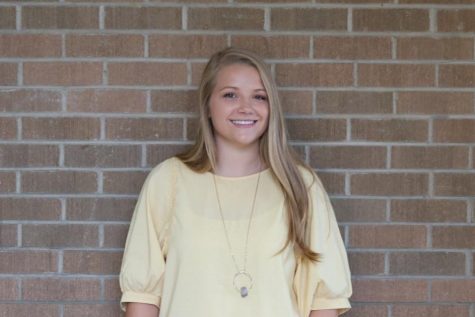 Reagan Dolan, Photo Editor
I am Reagan Dolan and I'm a senior. I am involved in cross country, gymnastics, FFA, FCA, 4-H, and I am a statistician for the wrestling team. My favorite...