Murphy's Diorama Designs
Every year sophomore Murphy Oakleaf recreates historic battle scenes by building dioramas.
"I choose to make dioramas mostly because of my interest in history and my joy in making them," Oakleaf said. "I feel very proud of the dioramas that I make, regardless of their scores, mostly because of the work I put into them and the history behind the battles they represent."
Oakleaf has recreated the Battle of Gettysburg from the American Civil War, the Battle of Verdun from WWI, the Battle of Iwo Jima from WWII, and, most recently, the Battle of Gallipoli from WWI.
Oakleaf has received blue ribbons on every diorama at the Delaware County Fair and plans on making another this summer for his 4-H club.
Murphy has been making his dioramas since fifth grade. "The average process of building a diorama will take roughly a week," Murphy said. "I also try to keep them consistently large so they are easy to carry, while still keeping them detailed."
Clay is essential for making all the structures and terrain in his dioramas. Murphy also uses materials such as paper mache, styrofoam, and paint.
"The most challenging thing is probably the thought process purely because you have to make sure it's interesting and creative, but realistic at the same time," Oakleaf said.
About the Contributor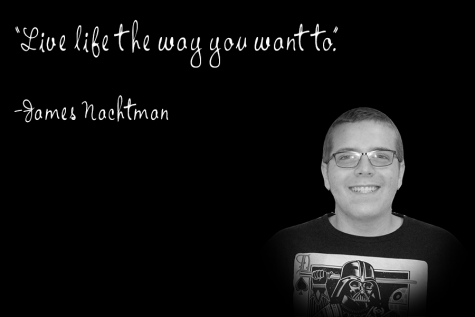 James Nachtman, Staff
My name is James Nachtman, and I am a sophomore. I am involved with robotics and the music department. I love to ride my bike, sing, make corny puns, build...