Pins that Pay
This wrestling season, a slap of the mat could not only add a pin to the team's overall total but also $35 to the team's bank account.
Wrestlers are collecting various donations for each pin the team accumulates by the end of the season. For example, if a donor pledges ten cents and the wrestling team has 400 pins at the end of the season, the donor owes $40. At the end of the season, each wrestler collects the individual donations for the team.
"The pin-a-thon gives the kids some extra incentive while competing," head coach Jeff Voss said. "It also gets people outside of our program involved throughout the season."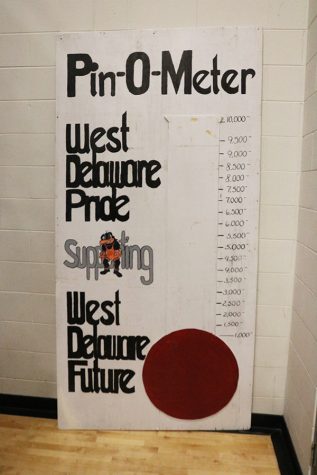 The team's overall goal is for each wrestler to collect at least $1 worth of donations by the pledge deadline set at the end of winter break. With 35 wrestlers on the team, the team would earn $14,280 by the end of the season if each wrestler met his $1 donation goal and the team matches last year's 403 pin total.
Nine years ago, the wrestling team used this fundraiser to purchase new wall mats for the new wrestling room, but the team hasn't run a pin-a-thon since. Normally, the team raises money by running tournaments throughout the year; however, this year, the wrestlers need to pay for new warm up tops and singlets as well as an overnight stay in Perry where the team will travel for a tournament.
"I wanted to bring the wrestlers to the Perry tournament, so we could see teams from the Western side of the state,"  Voss said. "The new singlets also create team unity because all of our wrestlers will look the same. There are no longer varsity and JV singlets."
So far the entire team has totaled 170 pins during the first two weeks of their season. If each wrestler has met his $1 donation goal, the team will already have earned $5,950 in donations.  
About the Contributor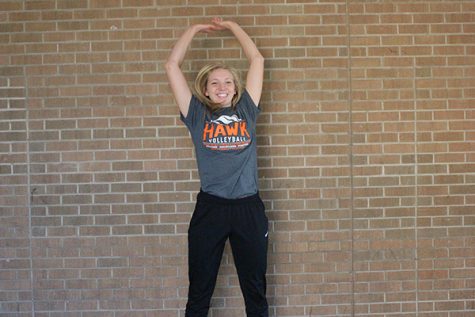 JoAnna Voss, Sports Editor
I am JoAnna Voss, and I am a junior. I play softball and volleyball. I also am an administrative assistant for the wrestling team. When I'm not beating...