Stocks' Schedule Reduced at High School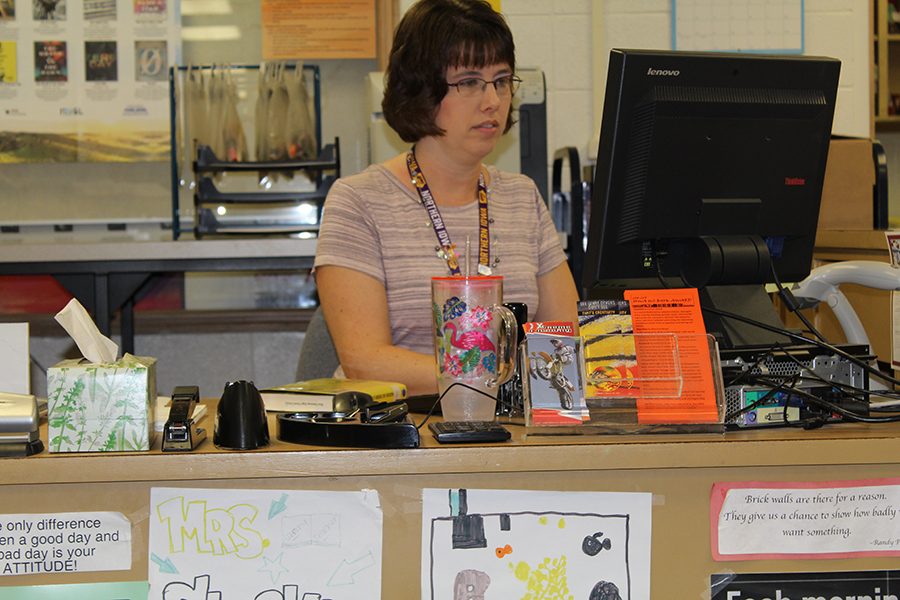 Researching, teaching the correct way to cite sources, helping students select books, and leading breakouts–these are just a few tasks  Stephanie Stocks, high school librarian, has helped students and teachers with in the past.
Stocks has worked at West Delaware for 18 years as a high school librarian, but this past year her position has been divided between the middle school and high school.
Now, Stocks works only at the high school first, second and the last half of fourth block, which can affect not only students seeking help but also teachers who have had Stocks' help in the past.
While absent, technology specialist Gary Lubben assists in the library, putting magazines into the system, checking out or renewing books, and shelving books.
English teachers Jaime Smith and Abby Osborne are both teaching English III classes, one during third block and one during fourth block. With Stocks absent all of third and part of fourth, each class is getting different assistance even though they are learning the same material.
Smith's class received a book talk from Stocks while Osborne gave her own book talks. Osborne believes that when students hear book recommendations from multiple people, they are likely to read more.
Although Stocks is no longer full time at the high school, Osborne is happy that the facility is open and that students are still receiving basic help.

About the Writer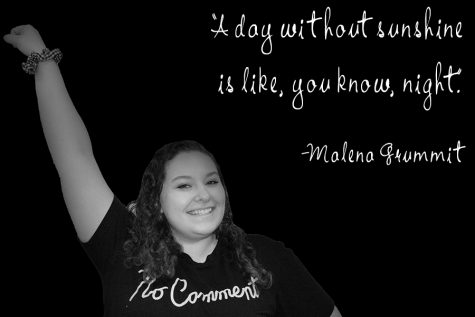 Malena Grummitt, Staff
I am Malena Grummitt, and I am a junior. I participate in football and basketball cheerleading, speech, show choir crew, and the music department, I enjoy...