Borium No More
Karley VanTheemsche (11) Designs New Chemistry Lab
Hang on for a minute...we're trying to find some more stories you might like.
This summer the old chemistry lab will be completely gutted and replaced with brand new 21st century technology, flooring and furniture.
Junior Karley VanTheemsche designed the new lab working closely with the Wisconsin Bench Company, Superintendent Dr. Rickey, the architect in charge of this project and multiple teachers in the school.
VanTheemsche started this project in a new class offered this year called DelCo BEST. This new class has provided multiple students the chance to work closely with adults in the community on different projects to better the town.
VanTheemsche said the chemistry lab renovation has been put on hold for a couple of years because the school hasn't received a good design, and without DelCo BEST, this whole process would have taken a lot longer.
The new lab will have up-to-date technology including new smartboards, TVs and iPads. With the new technology, the teachers will be able to live stream experiments on the TVs and SMART boards with the iPads.
VanTheemsche chose new lab tables and chairs along with brand new desks that allow students to move into pods for easy collaboration. These desks are bigger than normal, allowing students to set their Chromebooks along with other books and papers on them.
"I picked these new lab tables because one of them will hopefully be handicap accessible with hydraulic pressure legs," VanTheemsche said.
An important piece in the new lab will be the new fume hood. This allows teachers and students to mix chemicals without worrying about breathing in harmful fumes. The fume hood traps the fumes and puts them outside, instead of in the classroom.
The construction on the new lab will begin four days after school is dismissed, allowing time for the teachers to remove items from the room. This allows the whole summer for construction to happen with a deadline of the beginning of the 2018-2019 school year.
Funding for this project will come from PPEL (Physical Plant and Equipment Levy) funds, which is a restricted fund used for purchasing technology and buses and improving building and grounds.
About the Contributors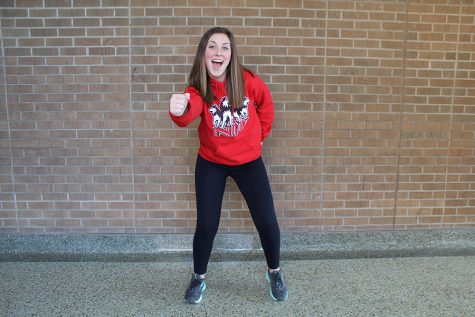 Rachel Haight, Webmaster
I am Rachel Haight and I am a senior. I am involved in speech, show choir, musical, student council, golf, and NHS. My favorite thing to do is watch Criminal...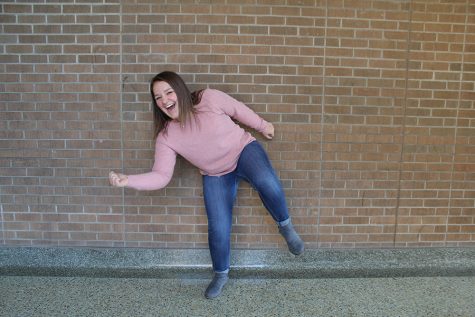 Claire Rausch, Social Media and Sports Editor
My name is Claire Rausch and I am a junior. I am involved in volleyball, FFA, 4-H, and I'm a wrestling administrative assistant. When I have free time,...