Sam Loecke: Manchester's Paperboy
Hang on for a minute...we're trying to find some more stories you might like.
A normal day for sophomore Sam Loecke looks different than your average student's day. Loecke's day begins at 5 a.m. to deliver The Cedar Rapids Gazette, followed by school at 8:05 a.m., track practice at 3:30 p.m. and baseball until 7 p.m!
"My dad noticed an ad in the newspaper and asked if I would be interested in applying," Loecke said. Sam figured it would suit his lifestyle because he spends his afternoon practicing sports, playing Fortnite and hanging out with friends.
"This way, all my work is already done and all I am missing out on is sleep," Loecke said.
On Feb. 22, Loecke began his new job without training—only a list of addresses along a ten-mile route and a stack of 75 newspapers.
"
It was hard at first, but after a little while, it became easy."
— Sam Loecke (10)
Customers are one obstacle Loecke faces. Loecke remembers one day a customer complained about him because the newspaper had gotten wet due to melting snow and ice. "I didn't really know what to do; it was the weather's fault, not mine," Loecke said.
Over the course of the last two months, Loecke has dealt with extreme cold and windy conditions. When it is freezing, Loecke struggles with finding the ambition to get out of his warm bed. "But, I have to go, no matter what," Loecke said. "I was even sick for a couple days and still delivered."
Loecke would recommend this job to other high schoolers, but only if they don't mind waking up early and being tired during the day every once in a while. "I really like this job because I work seven hours a week and make $125," Loecke said. "I'm definitely sticking with it through Christmas—because then people give us carriers a tip!"
About the Writer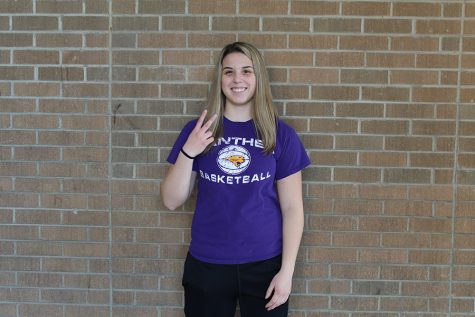 Sydney Puffett, Staff
I am Sydney Puffett, and I am a senior. I plan on going to Platteville next year and majoring in either forensic investigation or criminal psychology....