Realizing & Achieving Their Dreams
Seniors Abby Loecke and Cole Engel Sign onto College Track & Field Teams
Two seniors will continue their track and field career in college.
Abby Loecke signed onto Simpson's track and field team while Cole Engel dedicated himself to Coe College.
"
I didn't think I wanted to play college sports, but then I started to see I could actually compete at that level my junior year."
— Cole Engel (12)
Loecke came to the realization when she witnessed a 2017 graduate and teammate, Jamie Glanz, searching for her perfect college to further her high jump career. When Glanz chose Simpson, Loecke realized she could compete at a smaller school as well.
"I wanted a school that was far away but also close enough where I could come home if I needed. Simpson fit that, and everyone seemed genuinely happy there," Loecke said. "Glanz may have also swayed my opinion; she always talks about how much fun she's having."
Engel chose Coe because he fell in love with the facilities and really connected with the staff, especially the coaches.
Both athletes will begin their track season as soon as they move in and run all year round. They agree college will be tougher and have higher expectations of them, but they are prepared to make adjustments.
However, Engel said, "It will be nicer to have only one sport to focus on, unlike now where I also have wrestling and baseball."
"The challenge for me will be to eat healthier because I definitely do not do that right now," Loecke said.
Neither Engel nor Loecke is committed to other sports, but Loecke is considering Simpson's cross country team because the workouts are similar to track.
About the Contributor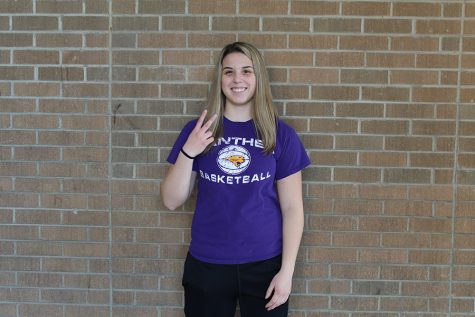 Sydney Puffett, Staff
I am Sydney Puffett, and I am a senior. I plan on going to Platteville next year and majoring in either forensic investigation or criminal psychology....