You Should've Seen it in Color
Students Adapt to Colorblindness
Hang on for a minute...we're trying to find some more stories you might like.
According to the Color Blind Awareness website, color blindness affects 8 percent of men and .5 percent of women. If a student is color blind, he or she may have a more difficult time learning than other students.
"People usually think anyone who is color blind can't see colors at all," junior Parker Ostrander, a color blind student, said. "For me at least, I only mix up colors. For example, dark blues and purples look the same to me, light greens and yellows look the same, and reds and oranges look mostly the same."
Senior Alex Zumbach, another color blind student, said it makes school more difficult for him because he cannot use certain highlighters, and it's hard to see Expo markers. "When we had to color in the periodic table in Chemistry, I had to use patterns instead of colors because I couldn't tell the difference," Zumbach said.
Zumbach also said he dislikes it when people realize he is color blind. "Then they just ask you what color everything is; 95 percent of the time, I'll get colors right."
Color blindness can also affect your personal life.
"Sometimes I can't match clothes the greatest," Ostrander said.
Zumbach agreed and said, "When I lived in Des Moines, I had to label all my shirt and ties, so I knew what matched."
For Zumbach, stoplights are hard to see as well. "One time, I couldn't tell what color was lit and I forgot the order the colors go in, so I just went because nobody was around. I still don't know if I was supposed to or not."
About the Writer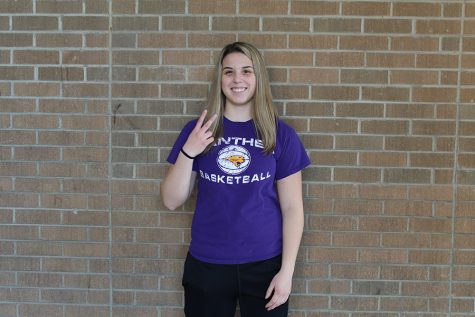 Sydney Puffett, Staff
I am Sydney Puffett, and I am a senior. I plan on going to Platteville next year and majoring in either forensic investigation or criminal psychology....