Springing Into New Sports
Many students enjoy routine and staying in their comfort zone. However, with so many activities and opportunities at West Delaware High School, some students decided to try new sports this spring.
Sophomore Chloe Thein joined golf to learn a skill she can use her whole life. Thein said she wants to get involved as much as she can, and she doesn't want to regret not doing something after high school.
Thein knows it will be difficult to adjust to all the new golf rules. "There is going to be a lot to learn, but it will be worth it," Thein said.
Senior Madalynn Burke is participating in soccer after hearing fun stories and experiences from other players.
"I'm actually pretty nervous to start soccer because I feel like there's a little bit of pressure going into it my senior year," Burke said. "At the same time, I'm really excited to try something new and play a sport with some new people."
Senior Jaren Chapman is joining track to improve his running abilities. "My biggest challenge is not being able to run on the track for the first few weeks because of the snow," Chapman said. "I'm really looking forward to running outside with the rest of the team."
Hoping to prepare for the upcoming football season, sophomore Kale Rempe has joined the tracksters as well. Although running is not his favorite sport, he knows increasing his speed will pay off on the football field.  
"I need to believe I can do the workouts and not focus on how hard they are but on how much they help me get better," Rempe said.
While some students have set goals of breaking records, others are striving to improve themselves and have fun. "It's good for athletes to experience different sports they haven't pursued before," head track and football coach Doug Winkowitsch said. "By doing so, students will take away many lessons they will use in their future."
About the Contributor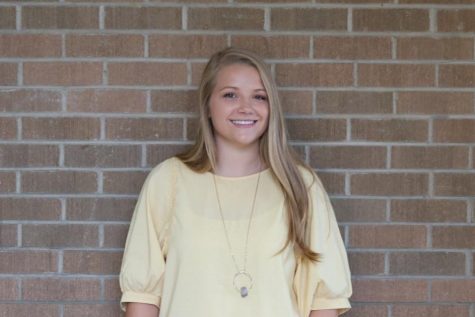 Reagan Dolan, Photo Editor
I am Reagan Dolan and I'm a senior. I am involved in cross country, gymnastics, FFA, FCA, 4-H, and I am a statistician for the wrestling team. My favorite...