Taking Down the Teachers
Safe Sets beat the Teacher 2-1
During Homecoming Week, one of the activities students participated in was Powder Puff Volleyball on Thursday, Sept. 28.
Students created nine teams of six or more players. Each student team chose a name and costume to represent its team.
The team names were Above Average Joes, Average Joes, Ball Busters, Dig Doug, Groutfit Gang, Hot KoolAID, Safe Sets, Serv-irors and Wild Hogs.  
Average Joe's Gym named their team after the movie "Dodgeball." All the players wore matching shirts that said, "Average Joe's Gym." The coach, Brody Tjaden,  dressed up just like the coach from "Dodgeball," wearing a leather jacket and riding around in a wheelchair.  
Tehya Demmer, player of Average Joe's Gym, said, "It was funny to watch Brody ride around in the wheelchair and carry around a wrench just like in the movie."
The winners of the student bracket played the teachers team, which consisted of Corey Coates, Jennifer Huehnergarth, Nate Lahr, Dale Sperfslage, Matt Weis, Mary Wegmann and Jennie Voss.
Safe Sets won the student bracket and played the teachers' team for the winning title. The teachers took the first match from Safe Sets, but they battled back and won the next two matches. Jarod Harris, one of Safe Sets key players, said, "Beating the teachers was like winning the Super Bowl."
Megan McDonald, spectator of the game, felt the game was memorable because Daniel Woods made funny comments while he was announcing the games.
Woods said, "My favorite thing about announcing was getting everyone hyped up and into the game."
About the Contributors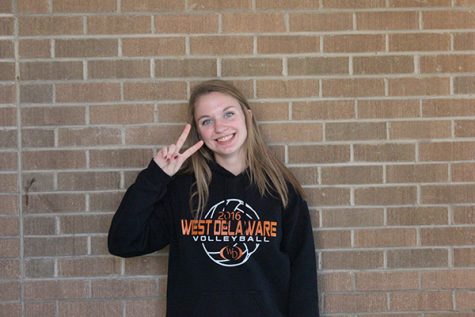 Sabrina Welcher, Staff
I am Sabrina Welcher, and I am a junior. I am involved in volleyball and track. I'm terrified of clowns, but I love watching scary movies.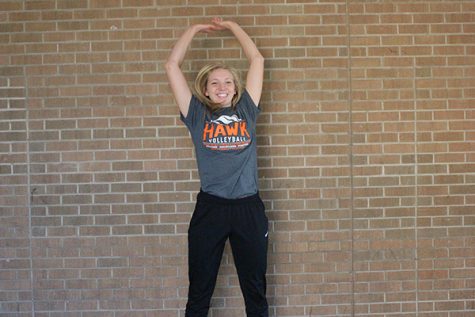 JoAnna Voss, Sports Editor
I am JoAnna Voss, and I am a junior. I play softball and volleyball. I also am an administrative assistant for the wrestling team. When I'm not beating...