Saturday Night Lights: Show Choir Competes With Football Themed Show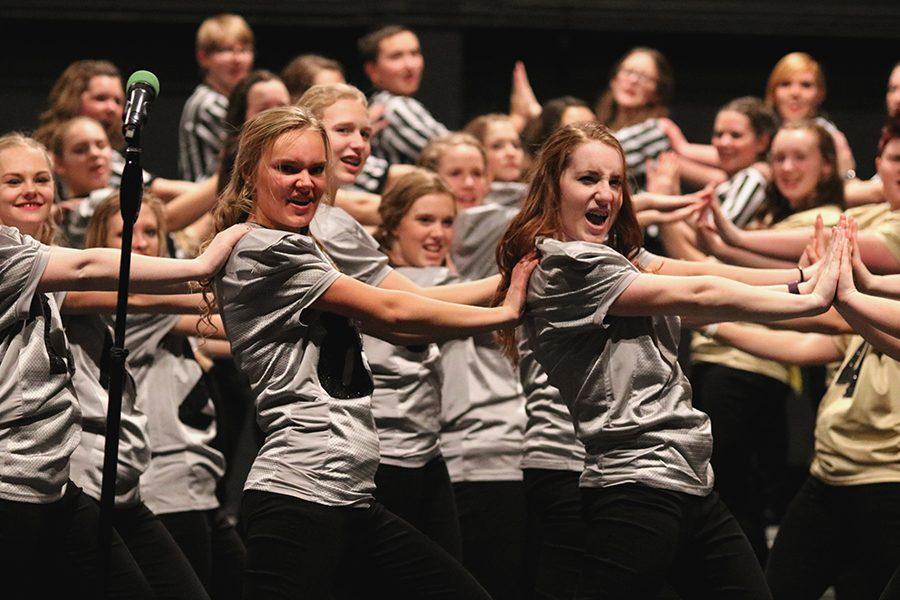 Never satisfied with a first attempt, W.D. Forté directors Michelle and Duane Phillgreen have once again drastically refined this year's show.
Although the performers learned the show over the summer, they have added and changed aspects of the show throughout the entire season. The football-themed show consists of tailgating, a commercial, a halftime show, a football game and an after-party celebration.
The day before their first competition at Des Moines Christian, Forté changed the lyrics to one of the songs and re-arranged some of the choreography.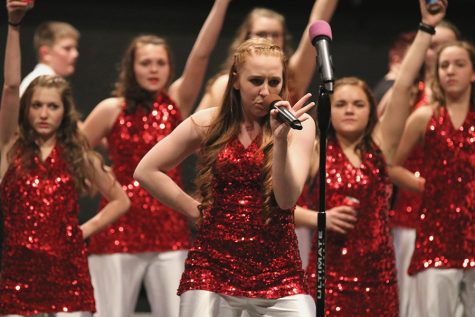 "At first I was really nervous because we had a competition the next day," sophomore Justin Grawe said, "but after we learned it all, I felt confident with it and actually enjoyed (the changes) more than what we actually had before."
Forté continues to change aspects of their show not only to score points at competitions, but also to create an exciting show for spectators. Following their competition at Des Moines Christian, they added a 70-inch T.V. to enhance the appeal of their show. Attached to an 11 foot pole, this T.V. displays images and videos, such as a scoreboard and fireworks.
Along with the T.V., the directors added foam fingers to the list of props. To boost the excitement of the finale, performers wave white foam fingers that read "We're Number 1."  Forté tested out the T.V. and foam fingers while competing at the Sadie Street Showcase at Anamosa High School and at state show choir at Sumner-Fredericksburg High School.
In addition, two different clinicians recently traveled to Manchester to offer advice on improving choreography, facials, character and vocals.
Junior Rachel Haight appreciated the advice from the clinicians.
"We have been working hard on cleaning up different sections in our choreography," Haight said. "We have improved from our first competition a lot."
Forté competed this past Saturday at Western Dubuque and will perform tonight at West Delaware High School at Swing Into Spring.
Duane Philgreen takes great pride in the growth throughout the season.
"That's one of the advantages of having a longer show choir season," Duane Philgreen said. "We take things and revamp it." 

About the Writer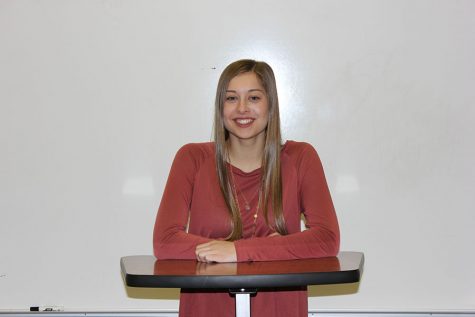 Emma Kehrli, Staff
I am Emma Kehrli, and I am a senior. I am involved in cross country, student council, speech, FBLA, and NHS. I love to hang out with my friends and family,...