Fix It, Play It, Tweak It, Repeat.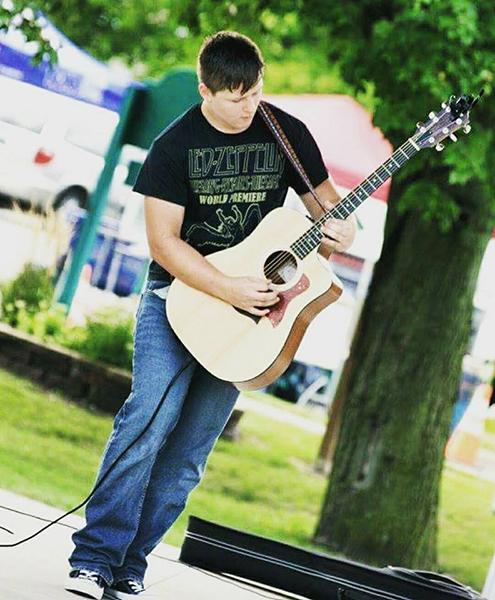 Isaac Johnson (12) had a passion for guitars for as long as he can remember.
"I started playing guitar when I was nine to get girls," Johnson said.
At the age twelve, Johnson bailed hay for three days and asked for a guitar as payment instead of cash.
"I've played other instruments, like the harmonica and piano, but nothing really felt as good as bending a string or strumming a guitar," Johnson said. "But I got interested in repairing guitars once I realized I was broke, couldn't afford to take (my guitar) to someone else to get it fixed, and (wanted to) be able to continue to playing it in a short amount of time."
Johnson was accepted into Minnesota College Southeast Technical in Redwing, Minnesota, for their Guitar Repair and Building Program. To prepare him, he took a woods class to gain knowledge instead of taking choir. Johnson also continues to "learn basic skills such as set ups, which is a term (musicians) use that means allowing the instrument to play to its optimal ability."
"I'm always tinkering about with my own guitars—the strings, the tension on them and on the frets. I play with all of that," Johnson said. "With the five guitars I own, I primarily play two of them."
Johnson has started to fix his own and others' guitars and continues to gain more experience with help from Chris Cook, a former technical educator at Guitar Center in Cedar Rapids.
"When I fix someone's guitar, put on new strings, or do set ups and the musician likes what I did to it, it makes me excited because I know they're thrilled to play their instrument," Johnson said.
Johnson's parents also pushed him to start a career he wholeheartedly would enjoy. They saw Johnson's love for the instrument and are helping guide him to reach his goals.
"My dad started doing radio when he was sixteen, and even after all these years, he still continues to do what he loves," Johnson said. "That's the kind of person he is, and that's how I want my guitar career to be like, a career that I'll continue to love basically forever."

About the Writer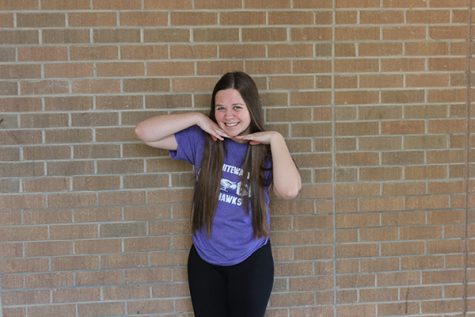 Andrea Salow, Contents Editor
I am Andrea Salow, and I am a senior. I am involved in bowling, show choir, choir, FBLA, speech, NHS, musical, play, and WDCVC. My addictions include pasta...