Not Just Your Ordinary Teenager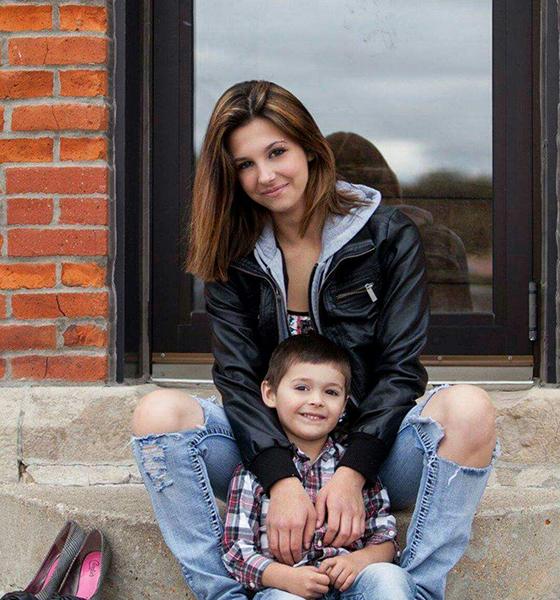 "People don't understand the difficulties of being a teenage mother," senior Christian Howell said. Howell knows this first-hand.
Howell is the mother of Andre Kin Moll, who will be three at the end of January.
"Dropping out is not acceptable," she said. "I'm trying to prove people wrong. They all doubted me, saying I would drop out after having my son."
However, Howell has worked hard to stay focused on her education while caring for her son.
After attending a full day at school, she goes home and works on homework while caring for Andre. At 5:30 p.m. she begins her shift at Wal-Mart that lasts until 10:30 p.m.
After work she comes home and plays with Andre and puts him to bed. "It's so hard when he doesn't want to go to bed and I'm so tired. But you just have to do it anyway," Howell said.
Howell understands the need to financially support her son. With hopes of earning her welding certificate, she is close to meeting the requirements needed to apply at Henderson Manufacturing.
"I really like welding. I get frustrated when I do it, but it pushes me to do it better," Howell said.
"After I take the last welding class fourth term, it's all fingers crossed (that) I become a welder for Hendersons," Howell said.  
When she is not working at Wal-Mart or preparing for her future job, she enjoys caring for Andre. "Andre knows a lot for being so young. He is able to turn on the washer and dryer by himself and unlock and open doors."
Howell had some advice for other teenage girls: "You need to wait (to have a child). It's the better option."
Even though it may be difficult to raise a child as a teenager, Howell knows it is important to show Andre that she loves him and that she will always be there for him.
"I don't know how to be a teenager—I've grown up so fast. My mind works like a mom's." Howell said. "You have to put him before everyone else."
About the Writer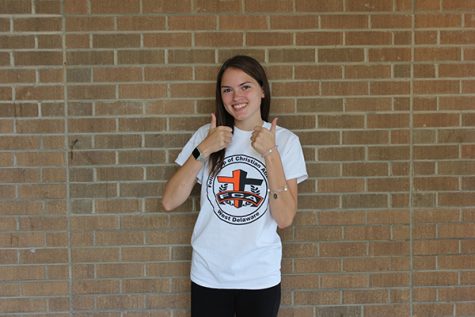 Madalynn Burke, Social Media Editor
I am Madalynn Burke, and I am a senior. I am involved in show choir, cross country, student council, basketball and track. I love movies, buttery popcorn,...